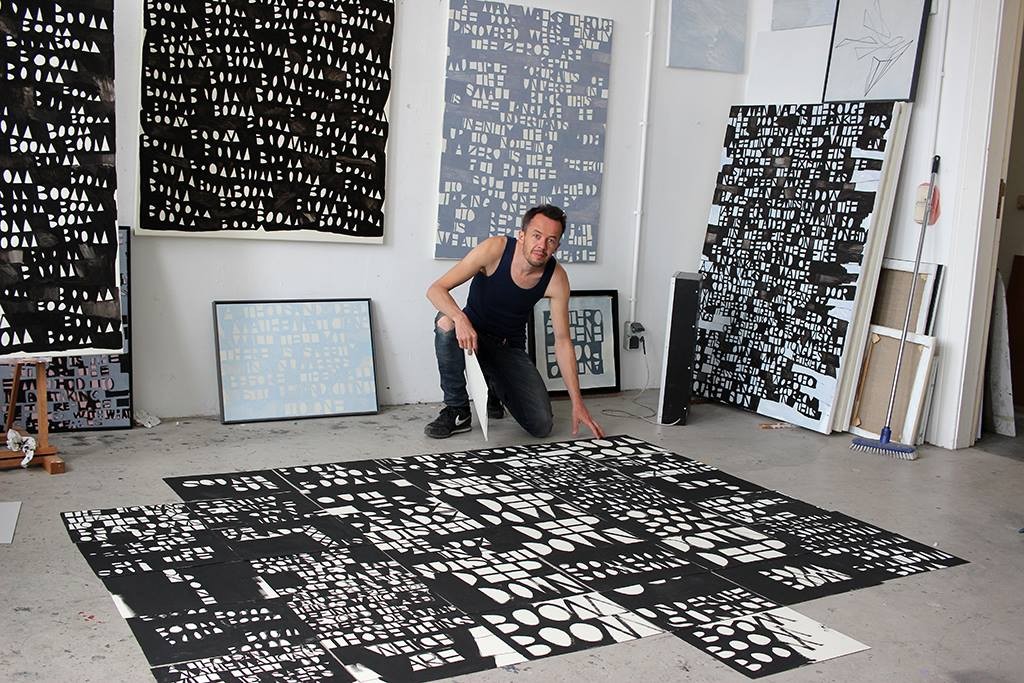 Join us for an evening of reflection on artist Arryn Snowball's month-long residency at Museum of Brisbane as he chats with friend and muse poet Nathan Shepherdson. This is a free event – please RSVP through our website for catering.
For the duration of the residency Arryn has been working on a continually growing artwork titled Mammoth. The work draws on a 10-year dialogue with friend and eminent Australian poet Nathan Shepherdson and the exploration of text as the subject and basis of his painting practice.
The residency also gave Arryn the opportunity to work more closely with Nathan towards a collaborative work, based on the Australian fisherman's bible Grant's Book of Fishes by Ern Grant.
The reflection is an opportunity to hear these exceptional artists talk about their enduring collaboration and to hear Nathan read aloud the works that influenced Mammoth.
Enjoy also a selection of wine, cheeses and an acoustic guitar set by Kahl Monticone. Please RSVP.
Museum of Brisbane's Artist-in-Residence program is generously supported by Mr Tim Fairfax AC and donors.