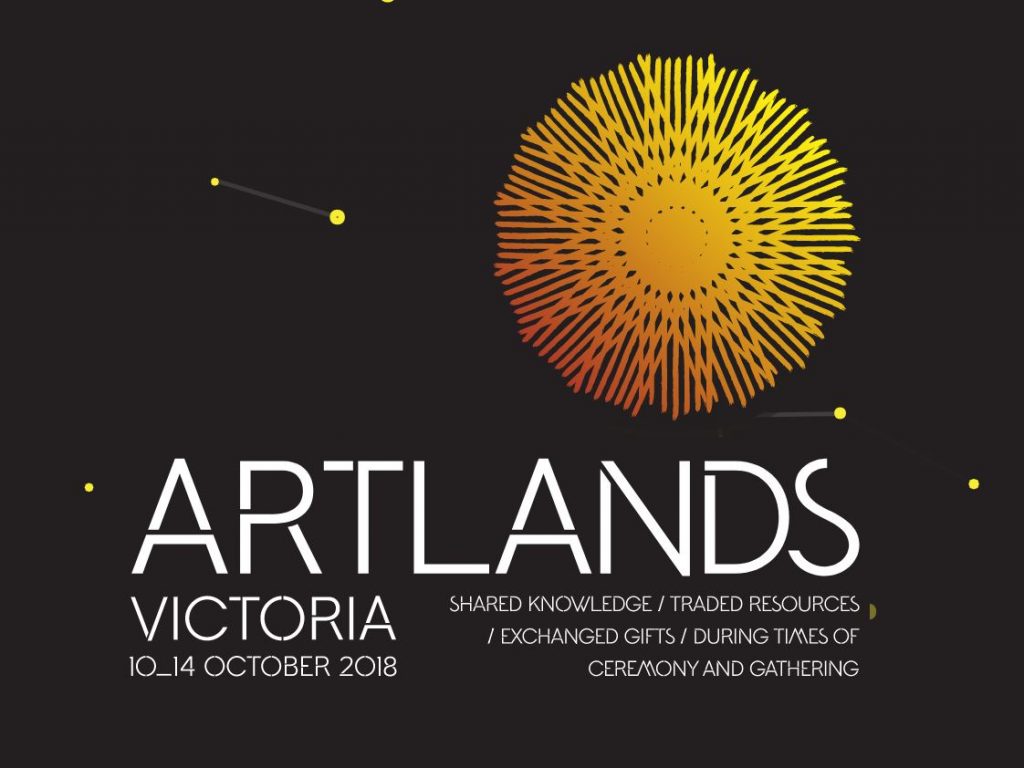 "Sharing knowledge, trading resources and exchanging gifts at a time of ceremony and gathering…"
Artlands Victoria, Australia's largest regional arts gathering, will be located in the heart of central Victoria in the City of Greater Bendigo and Mount Alexander Shire from 10 – 14 October, 2018.
Designed as a multi-art, cross industry, inter-generational event, Artlands Victoria welcomes responses to the theme and framework, connecting arts and regional industries and encourages proposals from all disciplines and practices.
For more information on the event, framework and submission guidelines head to the Artlands Victoria website.