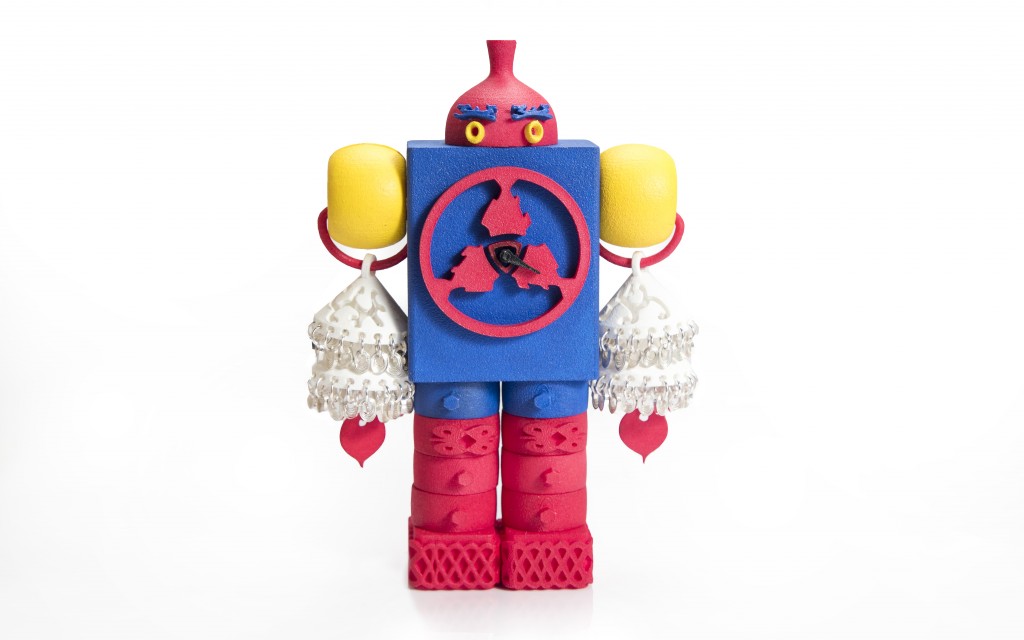 Attitude As Form presents the work of 22 practitioners from Australia and New Zealand exposing a diversity of ideas and approaches to the creation of contemporary jewellery. The exhibition reflects current thinking in the fields of fashion, art, craft and design as they are explored and responded to within the field of adornment.
The exhibition features the work of: Ari Athans, Miguel Aquilizan, Sun Woong Bang, Zoe Brand, Laura Burstow, Yu-Fang Chi, Stella Chrysostomou, Anna Davern, Sharon Fitness, Anna Gray, Fatemeh Boroujeni, Blandine Halle, Susan Hawkins, Alicia Lane, Bianca Mavrick, Claire McArdle, Marisa Molin, Christine O'Reilly, Claire Townsend, Michelle Wadsworth, Lisa Walker, & Alister Yiap.
Attitude as Form is curated by Beau Allen and Miriam Carter. 
Image: Sun Woong Bang, Unexpected Linkage, 2015. Sterling silver, 3D printed polymer and ink. (10 rings 1 x pair earrings, 1 x brooch).