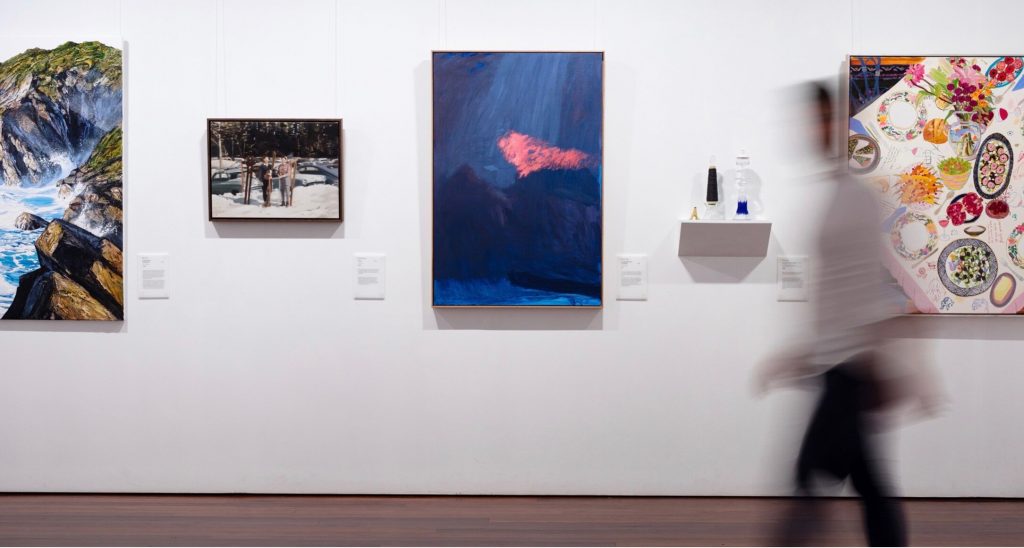 Overall winner of the BAM Art Prize is featured on the cover of BAM (Byron Arts Magazine) plus $5000 prize money, and interviewed in the autumn 2022 issue of BAM.
All shortlisted artworks are featured in the magazine. The winner of the People's Choice Award is also profiled.
Image: BAM Art Prize 2020 – installation view. Artworks l-r: Dani McKenzie, Skiers; Kathryn Dolby, Fire retardent over landscape (winning art work); Kathy Egan, Domestic Trophy Awards. Image courtesy NRCG.