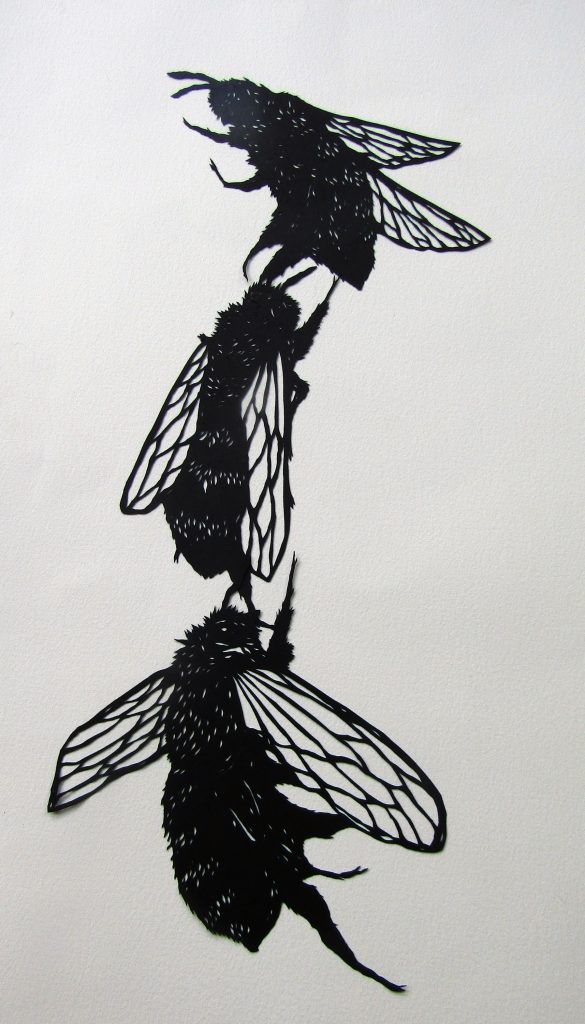 Augmentation of a Public Artwork Celebrates Be[e]ing In the Twenty-First Century
Being Bees is one of several augmented reality (AR) artworks installed in the Brisbane Central Business District (CBD), South Bank Parklands and the Queensland Cultural Centre for Curiocity Brisbane between the 12th and 28th of March 2021.
A series of five bee animations by Queensland artist and beekeeper, Pamela See, has been transposed using the services of EyeJack, onto a ceiling embellished with floral motifs by Urban Art Projects using the same artist a decade earlier.
Although the term 'augmented reality' was coined in 1992, the first AR device called The Swords of Damocles was invented by a scientist named Ivan Sutherland in 1968. During the 1960s, the technology that enables computers to "see" through applying a set of algorithms also emerged.
Despite a large outdoor installation of AR featured in the Istanbul Biennale in 2011, and an exhibition of AR paintings was staged at Plymouth University in the United Kingdom in 2013, its application as artwork is relatively new to Australian audiences.
Visitors can experience Bees Being by activating a QR code at Albert Lane, located adjacent to the Myer Centre near the intersection between Albert and Elizabeth Streets. The mall is open between 8am and 8pm, with different aspects of the artwork operating in accordance with the light.
Image details: The trigger images for the Being Bees installation were created by the EyeJack team from the original construction drawings designed by Urban Art Projects during the 2000s. The building motifs and animations were adapted by papercuts by Pamela See (Xue Mei-Ling).