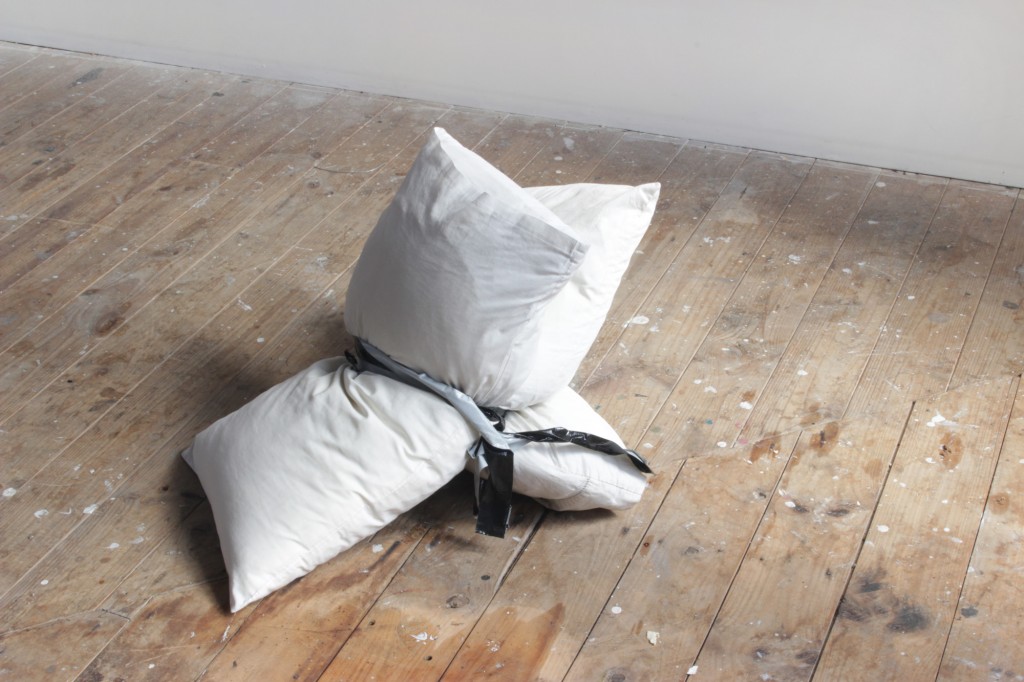 In Dreams You're Mine explores intimacy, loneliness and sexuality in a domestic context. The works speak to the presence and absence of the body, dignity and abjection, in digital image-based culture, and to the warm anxiety that these tensions may incite. The exhibition confronts the physicality of sexual fulfilment through the uneasy disjunction of visual sexuality and the radical vulnerability of bodily intimacy. By highlighting the problematic overlapping of empathetically reciprocal and violently narcissistic sexual expression, In Dreams You're Mine hopes to provoke reflection on how loneliness and desire manifest in private and public. In Dreams You're Mine is the third in a series of annual projects at The Walls that brings together the divergent practices of two artists in a collaborative installation.
Benjamin Crowley graduated with a Bachelor of Visual Arts with Honours First Class from the Queensland University of Technology (2012). He has held numerous solo exhibitions including 'Fangin'' at Inhouse ARI (2013), 'Something to Prove' at WitchMeat ARI (2014), 'Stay Fickle' at Oral ARI (2015) 'Burning' at Metro Arts and 'Encounter Doubt' at FELTspace. He has participated in residency programs such as NES in Iceland (2014), and was chosen as Metro Art's 2015 Emerging Artist in Residence. Crowley was also selected as a finalist for The Churchie National Emerging Art Prize in 2015.
Llewellyn Millhouse is a Brisbane based contemporary visual artist currently undertaking a Doctorate of Philosophy at the Queensland College of Art, Griffith University. Llewellyn has exhibited widely around Australia including Labour Market, Sawtooth ARI (Launceston) & Moana Project Space (Perth) and Feel the Quality (Brisbane). He was selected as a finalist for The Churchie National Emerging Art Prize in 2015 and selected to exhibit as part of safARI 2016 (Sydney).
Exhibition Opening: 7th May, 5:00 – 8:00pm