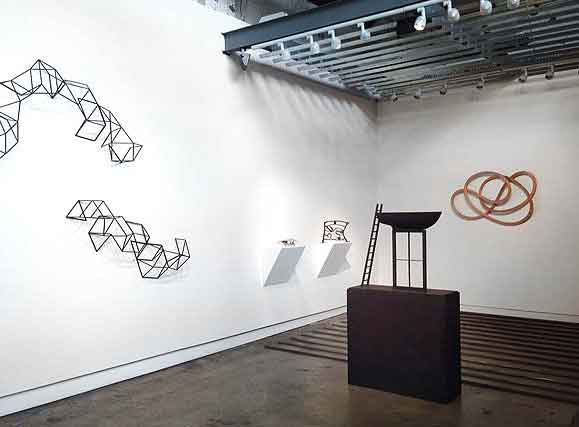 Brenda May Gallery is seeking proposals from professional practising artists in Australia and New Zealand for the following curated group exhibitions.

Sculpture 2016: Bronze, 27 January to 20 February 2016
Sculpture 2017: Water, January to February 2017
Art history abounds with examples of sculptors employing bronze; from scarce, but insightful, Ancient Greek vessels, to the large-scale modernist sculptures of Auguste Rodin, Umberto Boccioni and Alberto Giacometti. Throughout the ages, this alloy has been embraced for its versatility, strength and ability to be cast into both voluminous and intricate forms.
Brenda May Gallery's next edition of the annual Sculpture show will pay homage to this important material. Although the curated selection within Sculpture 2016: Bronze will be unified by medium, this exhibition aims to portray the differing ways contemporary artists manipulate bronze within their sculptural practices.
The theme of the subsequent Sculpture show has been chosen to contrast with the bronze edition, necessitating the works to incorporate water in innovative ways. Sculpture 2017: Water aims to convey various instances of sculptural forms interacting with this fluid element. Both exhibitions are currently open for proposals from professional practicing artists in Australia and New Zealand.
Proposals for Sculpture 2016 must be received by Friday 16 October 2015. Artwork to be delivered to the Gallery on Monday 25 January 2017
Proposals for Sculpture 2017 must be received by Friday 14 October 2016.
Submissions should be emailed directly to the Gallery with images (with captions) in support of the proposal, a link to an artist website, an up to date C/V, an artist statement and a separate, single page outlining the nature of the work you are proposing. Please keep it simple, no powerpoint or keynote files.