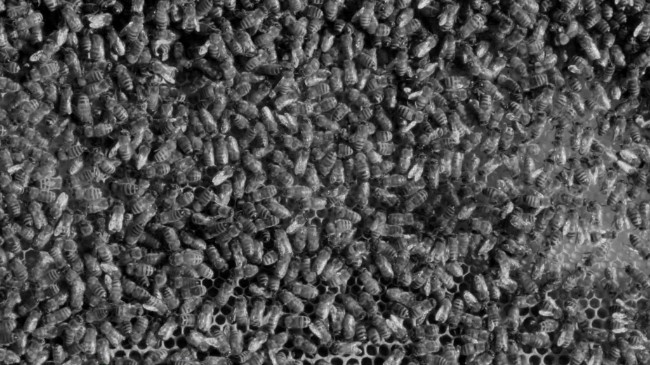 The IMA is pleased to present an ambitious new installation, The Foundry, with visuals by Caitlin Franzmann and sound composed by Dale Gorfinkel from recordings made with Ross Manning as part of our Green Room program. The project will open at 5pm on Saturday, 28 January,  in the front space on the Judith Wright Centre, and run until 11 February.
The installation draws imagery from historical artefacts and materials uncovered at The Foundry, a 19th century warehouse located in the residential slopes of Red Hill, Brisbane. The studio is where The Human Factor fibreglass sculptures commissioned for world expo 88 were produced.  From drovers to lifeguards to street performers, the sculptures were intended to convey a sense of life in Australia. Using the now decaying sculptures, audio recordings of live performances and video footage and field recordings from the site, the three artists reveal a journey through imagination, collective memory and unlearning of dominant histories.
Biography
Caitlin Franzmann's practice explores contemporary art's potential to instigate change by way of critical listening, dialogue and self-empowerment. Franzmann originally trained as an urban planner and completed a Bachelor of Fine Art at Queensland College of Art in 2012. She has exhibited nationally and internationally, including at IMA, National Gallery of Victoria, MCA's 2014 Primavera, and MPavilion, and in Festivals such as OtherFilm and Electrofringe. In 2014 she received the Churchie National Emerging Art Prize.
Dale Gorfinkel is a multi-instrumentalist, improvisor, instrument builder, installation artist and educator. In 2011, he founded Out Hear to encourage a culture of listening, soundwalks and performances in non-conventional spaces that address ecological awareness, well-being, and accessibility. Gorfinkel is currently a recipient of an Emerging Artist Creative Fellowship from the Australia Council.
Ross Manning is a sound and new media artist living and working in Brisbane, Australia.  Manning's work has been exhibited extensively across Australia and internationally. Most recently, he was included in the 2016 Shanghai Biennale and in 2015 Manning received new commissions from the IMA, Queensland Art Gallery/Gallery of Modern Art, Brisbane, and the Museum of Modern and Contemporary Art, Seoul. He is represented by Milani Gallery, Brisbane.