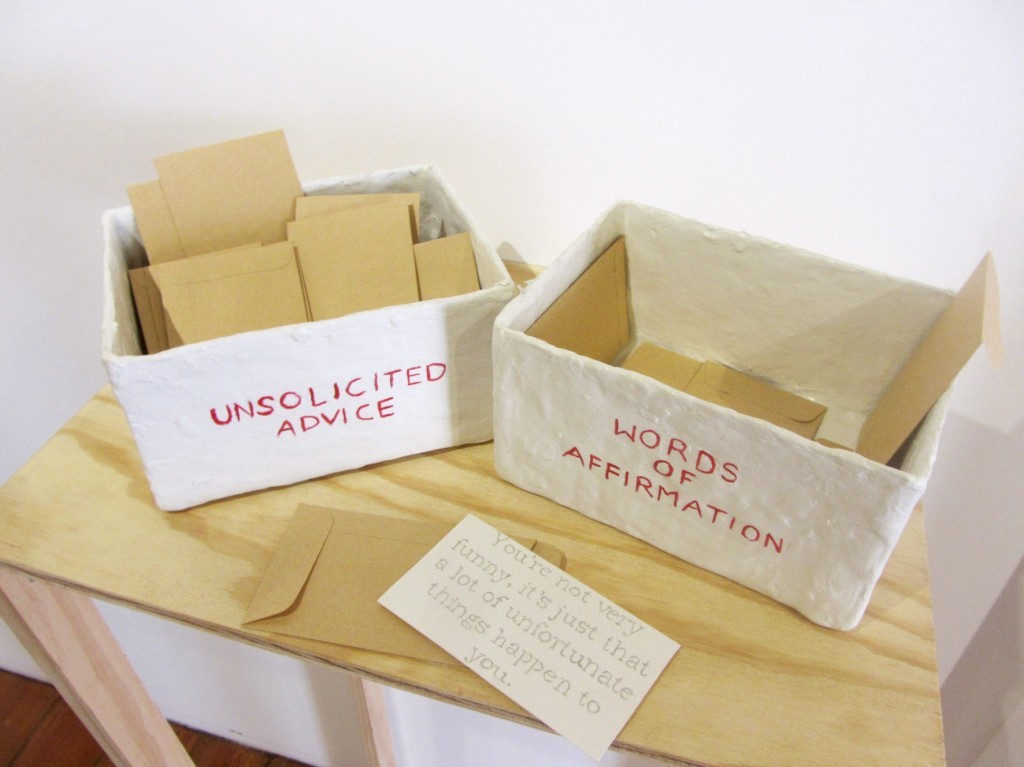 Lisa: Cheer up, Dad. Did you know the Chinese use the same word for 'crisis' as they do for 'opportunity'?
Homer: Yes. Crisitunity.
The Simpsons, Fear of Flying
Through drawing, schematics, illustration, painting and installation, Nice Stories About Good People intends to capture moments of personal deficiency and unmet social expectations. Utilising intimacy and relying on empathetic engagement, the exhibition intends to chronicle the vulnerable, pathetic and unmonumental aspects of human experience. Nice Stories About Good People was originally intended to be a conventional exhibition of new works. However approximately a month before the proposed opening I was told abruptly and without warning that I could no longer use or access my studio. This crisitunity has prompted the evolution of the project from a static exhibition of recent works into a living project and platform for the completion of the work intended for the show. The project includes a two week intensive studio occupation of the space, featuring consultation, studio visits and discussion of failure with visitors. During the tenancy of the space, visitors are invited to observe the evolution of the work. The project will culminate with a book launch of a publication of illustrations and writings, influenced by and completed during the occupancy of the space.

Closing Event: Sunday, 10 April 2016
Venue: POP Gallery, 27 Logan Road, Woolloongabba
Gallery Hours: Wednesday to Sunday, 10am-4pm, Thursday, 12pm-8pm
Image: Caity Reynolds, Nice Stories About Good People, 2015, Clay, acrylic, oil, plywood, paper, Dimensions variable