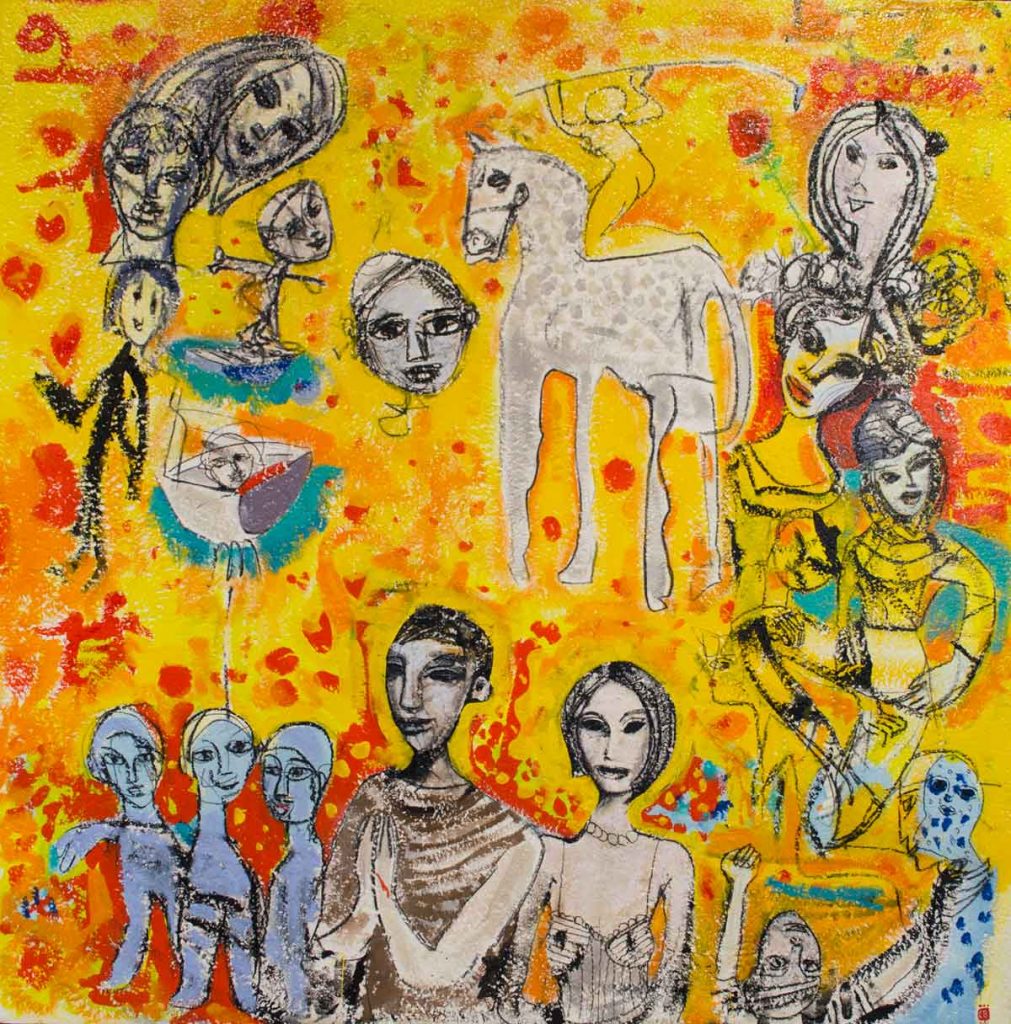 This exhibition celebrates Barrios' process as much as the subject. Working emotively, Barrios has no preconceived notions of what an artwork will look like until it has finished.
As Barrios explains, "I dispose myself before a blank piece and let it come – colours and shapes, lines and dots. Each piece takes on a life of its own. The process is quite an enjoyable one – but not without moments of doubt. The imaginary takes shape and follows a pattern that sometimes remains a mystery, even to its creator."
Recently relocating to Currumbin in Queensland with his family, dogs, cat and chickens, is it any wonder that Barrios has filled his artworks with visions of people, animals, coastal and pastoral scenes. It isn't just the celebration of life but the feelings of joy, love, spirituality and sensuality that Barrios is trying to express.
"I like them to be as they are. These undefined visions allow me the intimacy of a journey that fills my days, with a clear purpose and practice – keeping alive my soul, curiosity and dreams."
It is this joyous freedom of expression for which artist Carlos Barrios is known and what he is passionate to continue discovering.
The exhibition opens Saturday 1st June at 3pm with Carlos Barrios in attendance.