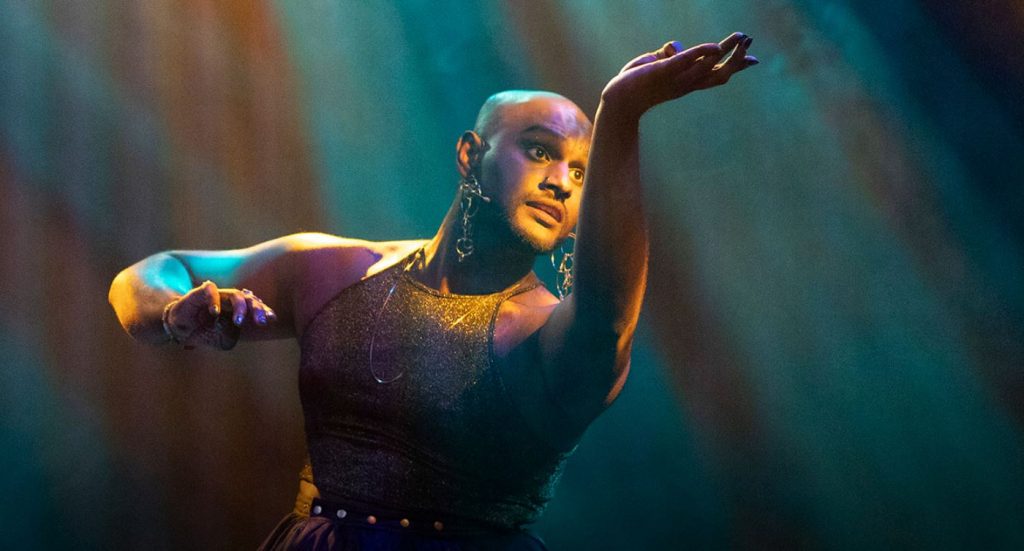 Chaar Rastha is a bi-lingual experimental theatre work by MoB Artist In Residence, theatre producer and Goddess, Naavikaran. The work embeds spoken word, DJing, vocals, music and theatre centring around themes of love, joy and a celebration of the writer's personal creations, journeys, trauma and triumphs.
The work is conveyed in Hindi and English and is a unique artistic premiere for the artist and the city of Brisbane, championing a refreshing and bold approach to creativity.
The work is a culmination of failures and success. It is a pit-stop and a reminder of the road ahead. Chaar Rastha is developed by Naavikaran in response to Rhanjell Villanueva's exhibition, In Transit.  Explore the complexities of being and belonging through the creation and magic.
Image: Naavikaran. Photo: Masimba Sasa