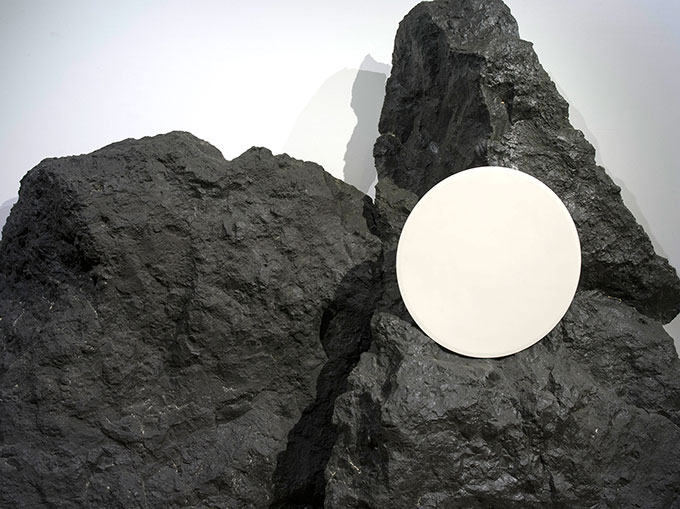 Catacoustics III builds upon previous projects and Robb's ongoing self-portraiture assemblages that explore ideas of the nature of objects, structures and provisionality. Central to this body of work is the Ian Fairweather memorial rock.
As a memorial device, the boulder has a paradoxical quality, as it simultaneously unites the material and the metaphysical. Robb was interested to discover on a trip to Bribie Island that Ian Fairweather, the local epitome of the Romantic artist, is remembered by one of these rough boulders. It is upon this rock that Robb's work is based; a solid rock converted into a hollow shell by the process of laminate casting. While the Fairweather rock refers to a specific context—its form evoking restless artistic stirrings—it also resembles the clay lumps that proliferate in the artist's studio as a byproduct of the making process. Such connections play out across all elements in the exhibition.
Collectively, the elements in Catacoustics IIIdocument the correspondences and slippages that occur in the studio: forms that are both familiar and strange, meticulously crafted and refined, but also strangely disorienting and fragmented. Just like the artist's studio, the gallery is a space in which indeterminate subjectivities are continually generated and abandoned: a place where the untidy renegotiation of identity becomes an expressive material. This tension is given form inCatacoustics III.
Image: Charles ROBB, Catacoustics (installation detail), Metro Arts, Brisbane, 2015 . Photo: Carl Warner