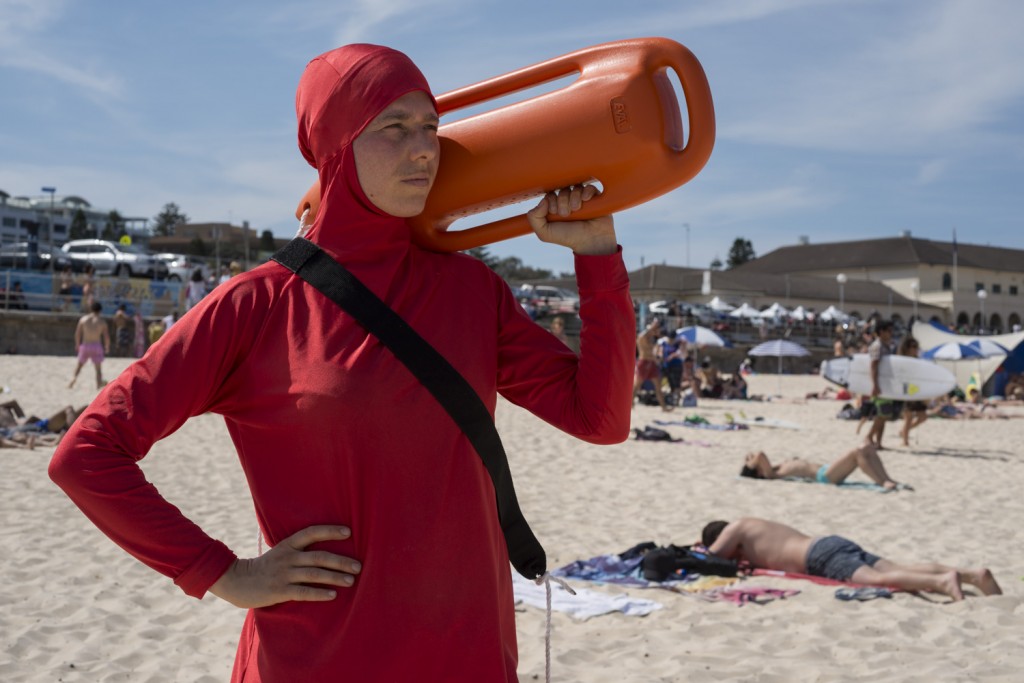 Don't you worry!
Its gonna be alright
'cause I'm always ready,
I won't let you out of my sight.
I'll be ready (I'll be ready)
Never you fear (no don't you fear)
I'll be ready
Forever and always
I'm always here.
– "I'll be ready" David Hasselhoff (chorus)
Cigdem Aydemir is a Sydney-based artist working in the mediums of installation, performance and video art. Her socially and politically engaged art practice investigates possibilities for intersubjective and transcultural communication with an interest in post-colonial and feminist issues. Much of her work expands on the veil as a culturally constructed site and as material realisation, while exploring the veiled woman cipher as resistant female other and as lived experience. Through decolonizing and queering mechanisms Cigdem endeavours to question established relations of power, while producing work that is driven equally by research, play, criticism and humour.
As we approach the 10th anniversary of the Cronulla riots, 'I won't let you out of my sight' looks at the implications of gender in the midst of rising racial tensions, the war on terror, the role of surveillance and the effect it has on different bodies. It also looks at the often complicated relationship between feminism and Muslim women, mired by a history of subject-constitution and object-formation.
Cigdem was the 2013 recipient of the Redlands Konica Minolta Art Prize, in the Emerging Artist category. She has exhibited both nationally and internationally receiving support and opportunities from Australia Council for the Arts, Arts NSW, Ian Potter Cultural Trust, Freedman Foundation (Travelling Arts Scholarship), Performance Space (Sydney), Salamanca Arts Centre (Hobart), and Vryfees (South Africa).