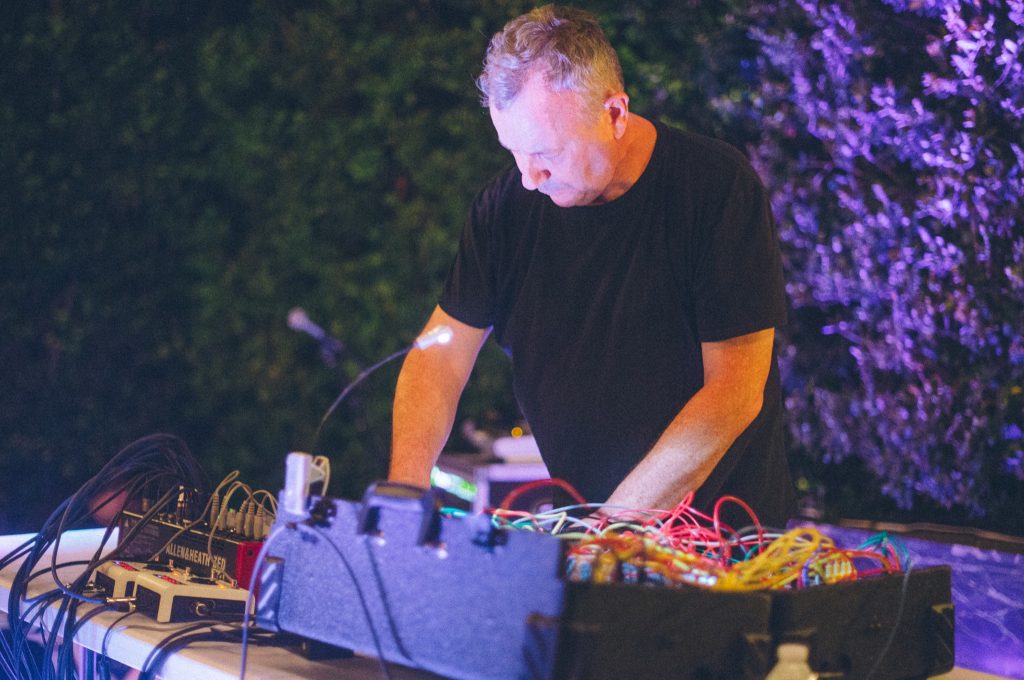 Presented in partnership with Room40, the Australian Cinémathèque welcomes two of the world's leading exploratory musicians to Brisbane for one unique evening of transcendental performance.
Drawing on the vast tonal and dynamic abilities of the Gallery's 1929 Wurlitzer theatre-style organ, New York-based iconoclast Charlemagne Palestine offers a celestial exploration through voice, bells, organ and more. A contemporary of Philip Glass, Palestine originally trained as a cantor before expanding his practice to become a composer, performer and visual artist.
Drew McDowall is the final remaining member of the esoteric music group Coil. He travels to Australia to present Time Machines, the now legendary edition made up of compositions dedicated to particular forms of hallucinogenic experiences. Regarded as one of Coil's most singular works, McDowell is presenting the piece only in 2018, after which time it will not be performed again.