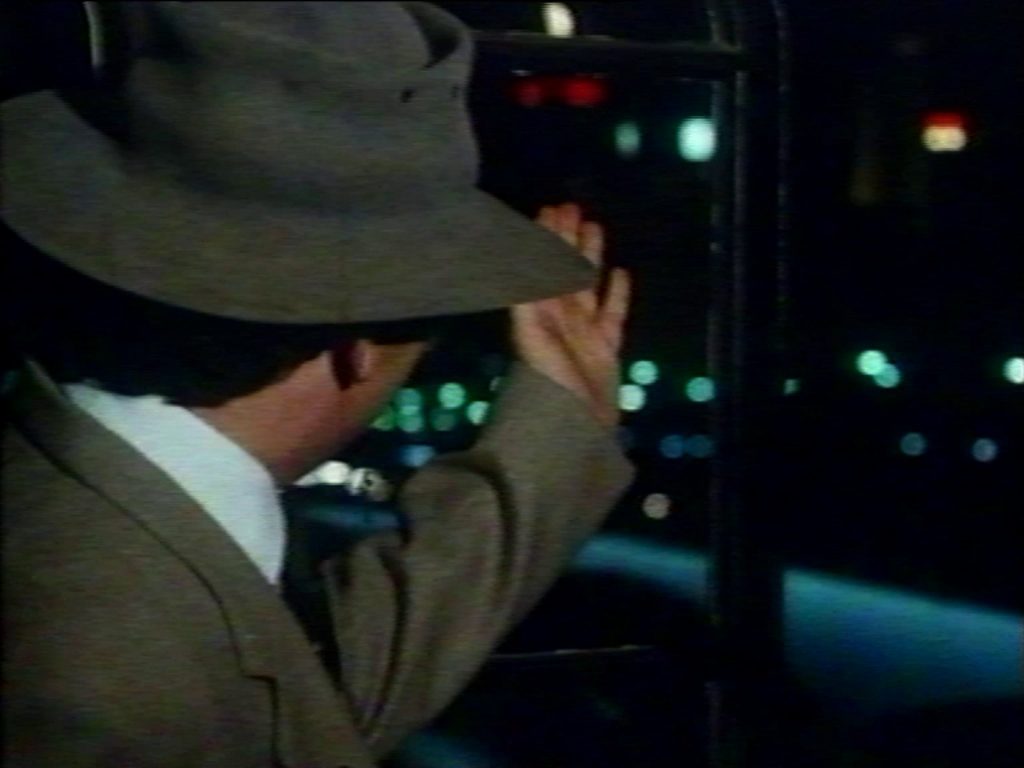 'Cognitive Dissidents: Reasons to be Cheerful' explores the development of Australian video art from the 1970s to the 1990s.
Comprising over 20 works, the exhibition has been curated by respected Sydney curator, artist and conservator Stephen Jones, who has worked with video since the early 1970s, and includes influential artists ARF ARF, Debra Beattie, Joan Brassil, Warren Burt, Bush Video, Peter Callas, Barbara Campbell, John Conomos, Justine Cooper, Francesca da Rimini & Josephine Starrs, Merilyn Fairskye, Michelle Mahrer, Frank Osvath, David Perry, Jeune Pritchard & Luce Pelissier, r e a, Jill Scott, Warwick Thornton, Linda Wallace and Geoffrey Weary.
The title of the show is a playful take on the 1979 song 'Reasons to Be Cheerful, Part 3' by Ian Dury and the Blockheads, which reflects the energy and optimism for change embodied in this selection of works.
Image: Debra Beattie 'Expo Schmexpo' 1986. 16mm film transferred to video, colour, sound, 5m30s. Griffith University Art Collection. Gift of the artist, 2017.