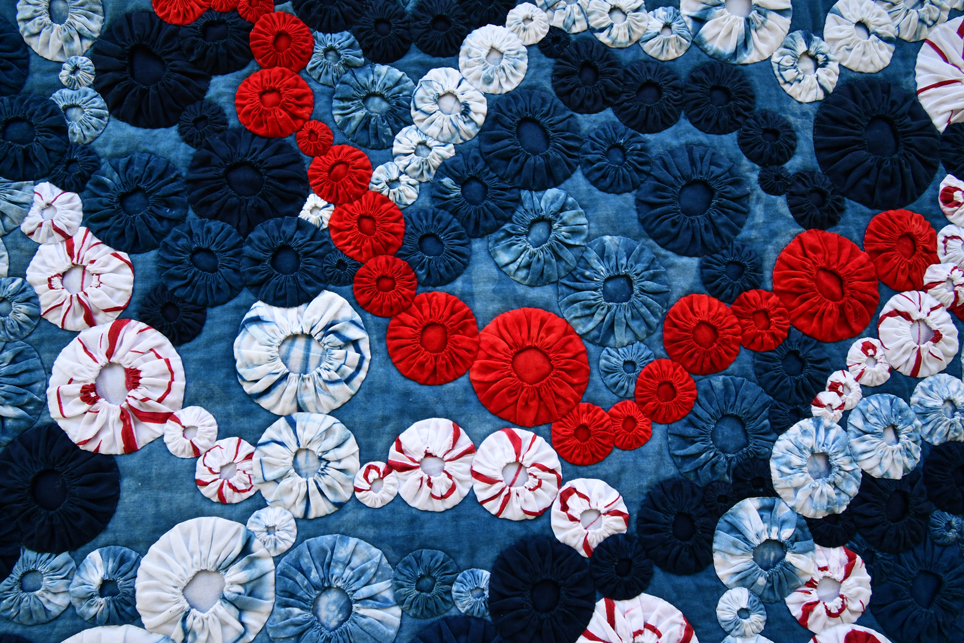 Collective self by the Reddy Arts Textile Group shares the individual identities of the collective. Each artist has prepared a set of textile pieces reflective of their personal style and individuality.
In Collective self artists explore their connections to the natural environment, their everyday lives and personal identity. Through individual and collaborative works, this exhibition presents an unconventional portrait of the personalities of Reddy Textiles.
Exhibition developed by Moreton Bay Regional Council. More Information
Image credit: Alison Charlton, Connected (detail), 2020. Fibre reactive dyed cotton and silk, polyester. Courtesy of the artist.