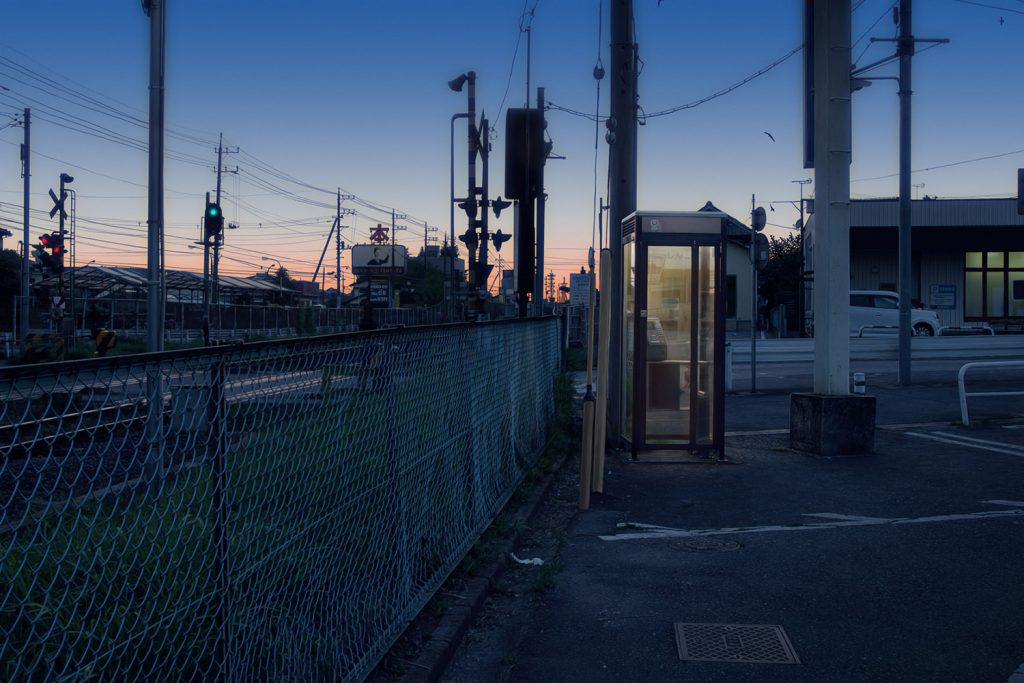 This exhibition of contemporary Japanese art observes 10 years on from the Great East Japan Earthquake and tsunami.
Japanese artists Lieko Shiga, Motoyuki Shitamichi, Masaharu Hasunuma, Kyun-chome, Masaharu Satō, Natsumi Satō and Haruka Komori, along with Japanese-Australian artists Chaco Katō and Mayu Kanamori, address and record the physical and social impacts of major loss on what could be described as 'compassionate grounds'. This term is commonly heard in pandemic times when discussing exceptions for those suffering, but in this case is an artistic reference to the fraught relationship many disaster survivors have with their lost or unrecognisable lands and homes.
Join us for a curator's tour of the exhibition Saturday 21 August. This will be followed by a free film screening in the Metro Arts Studios. Visit our website closer to the event for further information and to register.
Artists: 
Masahiro Hasunuma was born 1981 in Tokyo and completed graduate studies at Tokyo University of the Arts in 2010. In 2016 he received a Japanese government sponsored scholarship to continue his creative studies in Berlin. His work has been part of the 2015 Echigo-Tsumari Triennale and the 2016 Setouchi Triennale. His drawings and watercolour landscapes are presented as both video and analogue animations via flip books (kinora). www.hasunuma-masahiro.com/
Chaco Katō was born in Japan and moved from Tokyo to Melbourne in the late 1990s. She studied at the School of the Museum of Fine Arts, Boston, and gained a Master of Fine Arts from the Victorian College of the Arts in 1998. In 2009 she founded the Slow Art Collective, a collaborative project seen in National Gallery of Victoria, Gertrude Contemporary Art Space, and the Ian Potter Museum of Arts. As a solo artist, Katō has been an exhibiting artist-in-residence in Kochi AIR, as well as delivering projects in France and Singapore. www.chacokato.com/
Kyun-chome is a two-person art unit, including Eri Homma and Nabuchi, established in 2011. They work closely with communities to create art that will benefit both the artists and their subjects. They began making works together to artistically respond to the March 2011 earthquake, tsunami and ongoing nuclear crisis. One of their earliest projects was collaborating with Fukushima evacuees at their temporary housing outside the evacuation zone. www.kyunchome.com
Natsumi Seo & Haruka Komori have collaborated since 2012. Seo was born in Tokyo in 1988 and Komori in Shizuoka in 1989. Together they graduated from Tokyo University of the Arts and moved to Rikuzentaka in the Tōhoku region in 2012 to respond to the town's decimation and post-tsunami recovery. Their film studio NOOK specialises in documentary films about the Tohoku region. They continue to take their film, photography, text and art works to small spaces across Japan. Seo & Komori were part of the 2020 Ebisu International Festival for Art & Alternate Visions (Yebizo). komori-seo.main.jp/
Masaharu Satō was born in 1973 in Oita and died in 2019 in Tokyo. Satō studied painting at Tokyo University of the Arts and sculpture at the Kunstakademie in Düsseldorf, Germany. He received the Special Award at the 12th Taro Okamoto Award for Contemporary Art in 2009. Solo exhibitions included Hara Museum of Contemporary Art (Tokyo). He was also shown in group exhibitions in France, China, Serbia and the US, and his final exhibition as a living artist was 'Roppongi Crossing' at the Mori Art Museum in 2019.
Lieko Shiga was born in 1980 in Aichi prefecture and currently lives and works in Miyagi in the Tohoku region of Japan. She underwent art education at the Chelsea College of Art in London. In addition to her highly successful photobooks, in 2015 she was included in the 8th Asia Pacific Triennial of Contemporary Art and in 2020 she had a solo exhibition at the Tokyo Photographic Art Museum. www.liekoshiga.com/
Motoyuki Shitamichi was born in 1979 in Okayama, and lives and works in Aichi. His work was recently seen as part of the Japan Pavilion at the 2019 Venice Biennale. His work has been exhibited since 2001 in Japan and since 2008 internationally. Exhibitions have included Gwangju Biennale in 2012 and 2018, Mori Art Museum's 'Roppongi Crossing' series in 2013 and a solo exhibition on Setouchi art island in 2019, where now lives and works. m-shitamichi.com/
Mayu Kanamori was born 1963 in Tokyo and migrated to Sydney in 1981. She is a multi-disciplinary artist, photographer, poet and playwright. With a background in photographic and radio journalism, she is also founder of Nikkei Japan, a group devoted to researching and interpreting the history of Japanese diaspora in Australia. Kanamori has undergone several artist residencies including National Library of Australia, and had exhibitions across Australian academic, art and theatre institutions since 1996. https://mayu.com.au/
Emily Wakeling is a curator and art writer specialising in contemporary Japanese art. She has a Masters in Art History from the University of Queensland. After several years in Tokyo as a lecturer, editor and art writer, Emily was part of the curatorial team for the 9th Asia Pacific Triennial of Contemporary Art at Queensland Art Gallery | Gallery of Modern Art. She is currently Assistant Curator at Artspace Mackay.
Image: Calling (Japanese version) by Masaharu Satō, 2014. © Estate of Masaharu Satō. Courtesy of Mihoko Ogaki, imura gallery and KEN NAKAHASHI Gallery.