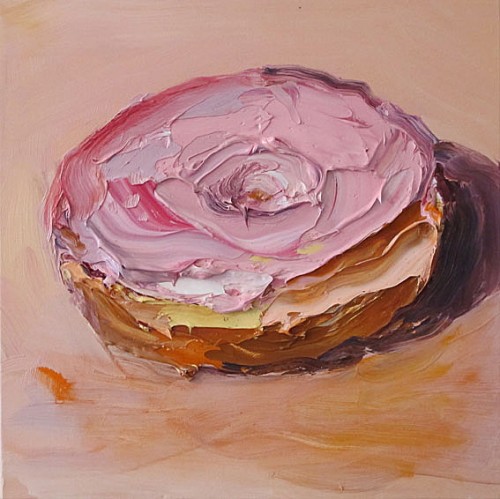 Sensual and tactile, Craig Waddell's work celebrates both the sublime and the imperfect. Laying down paint, wet into wet, observing while intuitive colour and gesture build and change, he destroys, renews and resurrects images from everyday life.
A close attunement to the natural world began during childhood on his family farm. Whether painting a rooster as a riff on contemporary portraiture, or a protea as an evocation of love, he is confident journeying through colour choices, compositional risks, scraping back and starting fresh, ultimately building several layers of paint to finish the work. The results, he says, are the product of his fundamental interest in paint – through his immersion in the "field of activity" that is the canvas. Waddell's earthy, emotional honesty provides a refreshing take on masculine use of paint without fear of beauty.
Waddell has exhibited widely throughout Australia and received numerous prizes, awards and residencies, most notably winning the Mosman Prize in 2010, the Woollahra Small Sculpture Prize and the Tattersall's Art Prize for Landscape Painting in 2005, and the Paddington and the Norville Australian Landscape Prizes both in 2004. He has also been a finalist in the Archibald Prize, the Sulman Prize, the Glover Prize for Landscape Painting and the Dobell Drawing Prize.
Collections include Artbank, Macquarie Bank, The Royal Bank of Scotland, Hawkesbury Regional Gallery, Maitland Regional Gallery and the Allen's Arthur Robinson art collection.