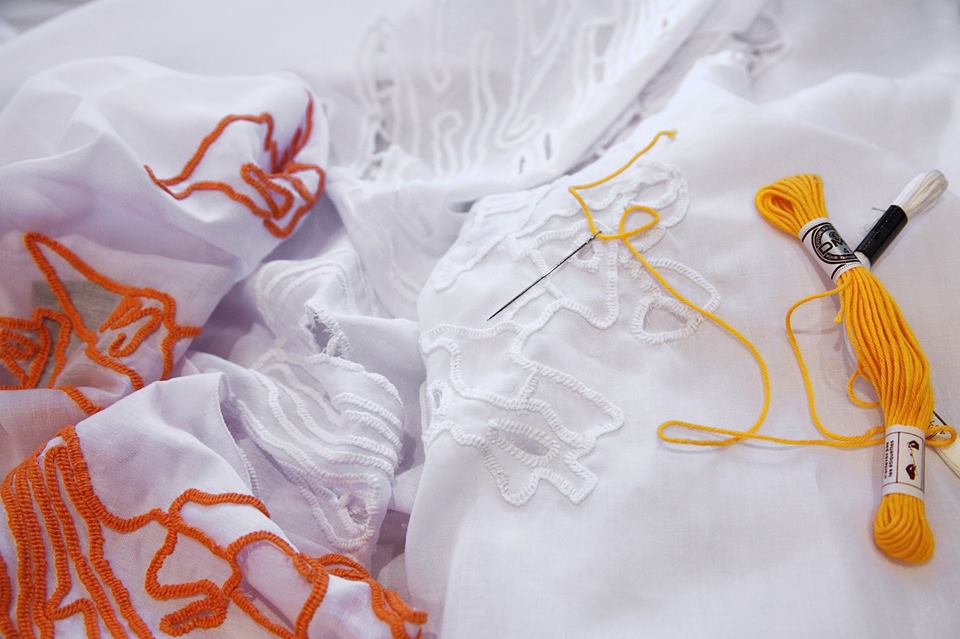 Work closely with designer Sharka Bosakova to learn how to design and apply your own embroidery patterns on garments. Sharka will guide you through the process of gathering your ideas and inspiration, making concept sketches and translating them into an embroidered product. You are welcome to bring your own clothing or choose from some textiles we have provided. Revamp your treasured T-shirt, cotton or linen skirt, old jeans or denim jacket and give them new life and meaning. You'll leave with a unique fashion piece and the perfect conversation starter!
What will be provided:
• All the materials and tools you need
• Textiles to sew onto (you can you bring your own!)
• Light refereshments
What you need to bring:
• You are welcome to bring your own garment to sew.
• Lunch (or purchase lunch near by on King Street)
About Sharka:
Sharka is an experienced fashion designer and teacher, she has worked on projects in Australia, the Czech Republic and recently in Madagascar. Sharka established her self-titled fashion label in 2011 focusing on creating garments and small objects of adornment. She has collaborated with numerous artists in a fusion of diverse art forms, 'creating fashion that moulds to the character and stories of our bodies'. In Madagascar, Sharka established a textile workshop with the local women. Her efforts uncovered the potential of traditional embroidery techniques in a contemporary framework. By tapping in to the power of clothes, sustainability initiatives and the slow fashion movement she was able to create direct changes in the community. Sharka says 'I love the craft of the traditional cultures. It's so important to keep it alive, particularly in our industry. We also have the opportunity to change people's lives'.
Cost: $120 (including GST and booking fee)
Bookings online
IMAGE: Courtesy of Sharka Bosakova