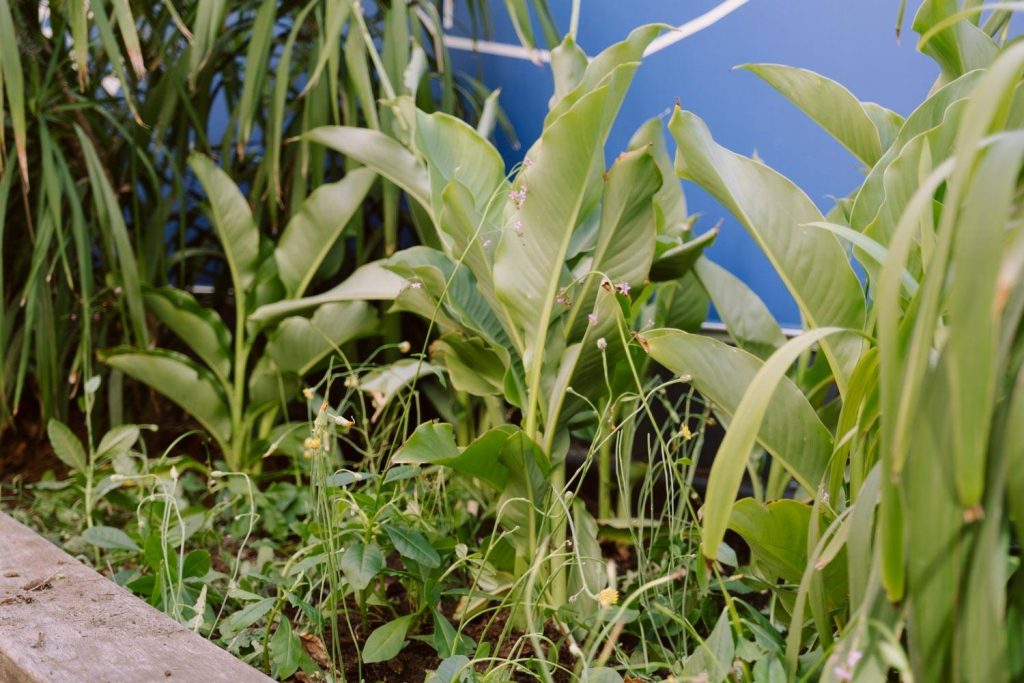 Join Caitlin Franzmann for an afternoon of events delving into the stories of the plant-life. Taking pace within her exhibition 'to the curve of you', begin with a garden tour and immersive listening session, followed by a papermaking workshop using weeds.
Join one or both events—registration for each is essential as places are limited.
Tour: IMA Courtyard Garden (1–2pm)

Working with gardener Kate Wall Franzmann has integrated new plants into the IMA's courtyard sculpture as part of her upcoming exhibition 'to the curve of you'. These plants include those commonly found on urban roadsides, disturbed sites, public parks, and residential yards, challenging us to revalue these 'weeds' by introducing us to their potential uses—their medicinal and edible properties, and as an indicator of the health of our gardens, soil, and ecosystems.⁠
The tour will conclude with an encounter with 'Achira (Canna Indica)' and an immersive listening session in Franzmann's exhibition.
Cultivating Curiosity: papermaking with weeds workshop (3–4pm)

In this hands-on workshop learn how to make paper from weeds with Caitlin Franzmann and Kate Wall. By soaking and pulping plant material transform 'unwanted' flora into new a form. Conversations will explore what it means to dissolve binary thinking of 'good' and 'bad' plants and the potentiality inherent in looking at weeds in new ways.
Participants should bring:
—2 tea towels for pressing paper
—An empty jar to fill with liquid fertiliser (a by-product of the process)
Cost: $20pp. Places are strictly limited.