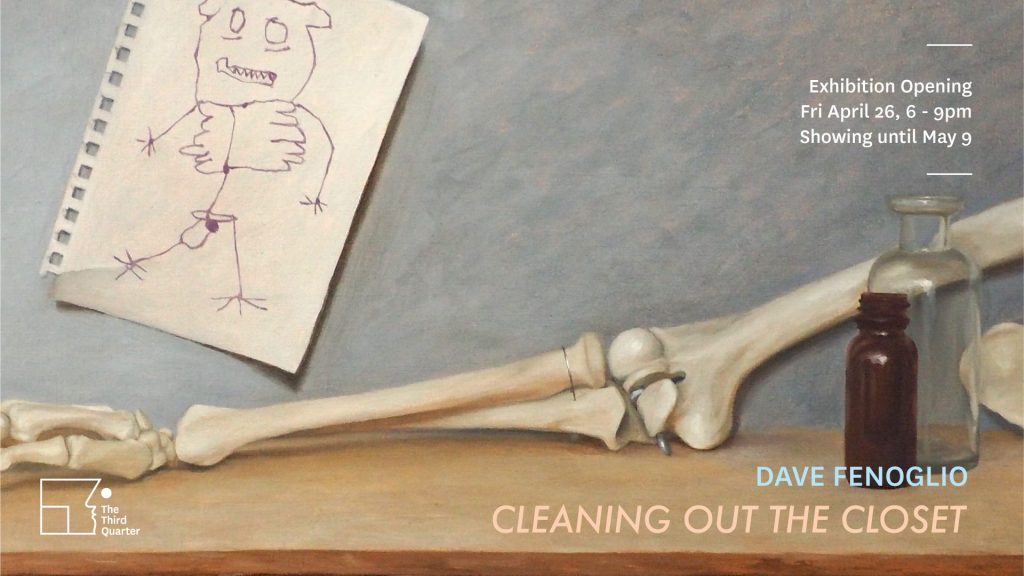 There's a fundamental need to allow ourselves the time to slow down, observe and reflect. It's this process that is at the heart of what motivates the painting practice of local Brisbane artist David Fenoglio.
'Cleaning Out the Closet' is a response to Fenoglio's personal attempts to slow down and locate meaning and significance through observation – of cultural and personal contexts, and the visual experience of the natural world.
The arrangements of objects in a still life can develop subtle narratives which reflect the physical diorama of objects within our own lives. There might appear to be a paradox in finding inner meaning through the contemplation of objects,
however this contemplation occurs naturally for Fenoglio through the painting process itself.
You are invited into this realm of paintings the Artist has crafted while trying to clean out the closet of distractions, desire and superficial needs.
___
Exhibition opening Friday April 26, 6pm – 9pm
Showing in the Ochre Gallery until Thursday May 9