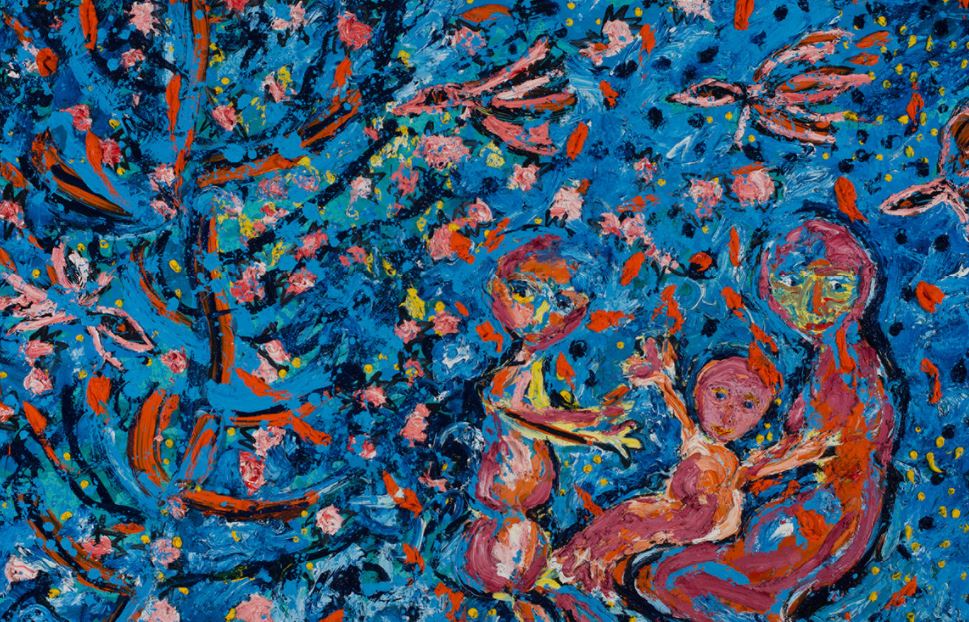 Griffith University Art Museum is proud to present the first museum survey in 30 years of distinguished contemporary Australian artist Davida Allen.
Admired for her expressive style and her brutally honest depiction of domestic life, Allen is one of Queensland's favourite painters. 'Davida Allen: In the Moment' encompasses over 40 works from the artist's five decade practice, as well as a suite of large-scale drawings from 1982 never before exhibited.
The exhibition includes well known works from Allen's seminal series' 'Death of My Father' and 'Sam Neill Suite', as well as her Archibald Prize-winning portrait of her father in law Dr John Shera. Familial relationships and Allen's experience of motherhood in a rural community are constant themes throughout her practice, portraying the tension between creative energy and the tedium of domestic responsibilities.
As a student, Allen studied under both Betty and Roy Churcher, atStuartholme School (official) and Brisbane Technical College (nowQueensland College of Art, Griffith University) respectively, and began exhibiting with Ray Hughes Gallery, Brisbane in 1973. Allen won the 1986 Archibald Prize, and was awarded the Tattersall's Landscape Prize in 2010. She is represented in most major Australian public collections, as well as Te Papa Tongarewa/Museum of New Zealand, Wellington.
Davida Allen is represented by Philip Bacon Galleries, Brisbane.