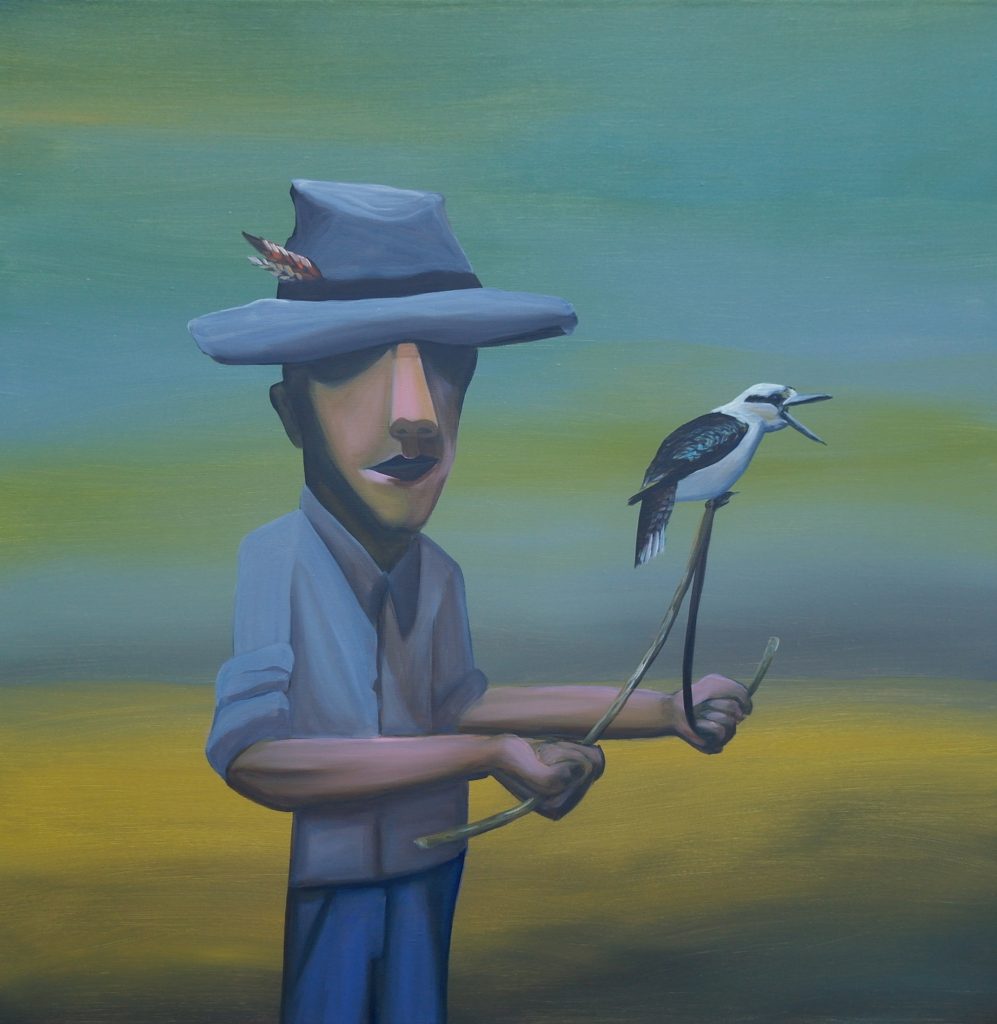 This exhibition of Reilly's paintings and curiosities are inspired by the inherited Australian temperament and its interpretation in early modern Australian landscape art, exploring the awkward yet beautiful struggle between man, art and nature.
The paintings are imagined landscapes and scenes that draw their narratives from the artist's sense of nostalgia and experience contained within memory. It is this shared history that we all come to experience of what we fondly call Australia. This great land of glory, tragedy and struggle lay at the foundation of the place we call home.
Image:  Dean Reilly – Absolutely Divine (2021), acrylic on linen.