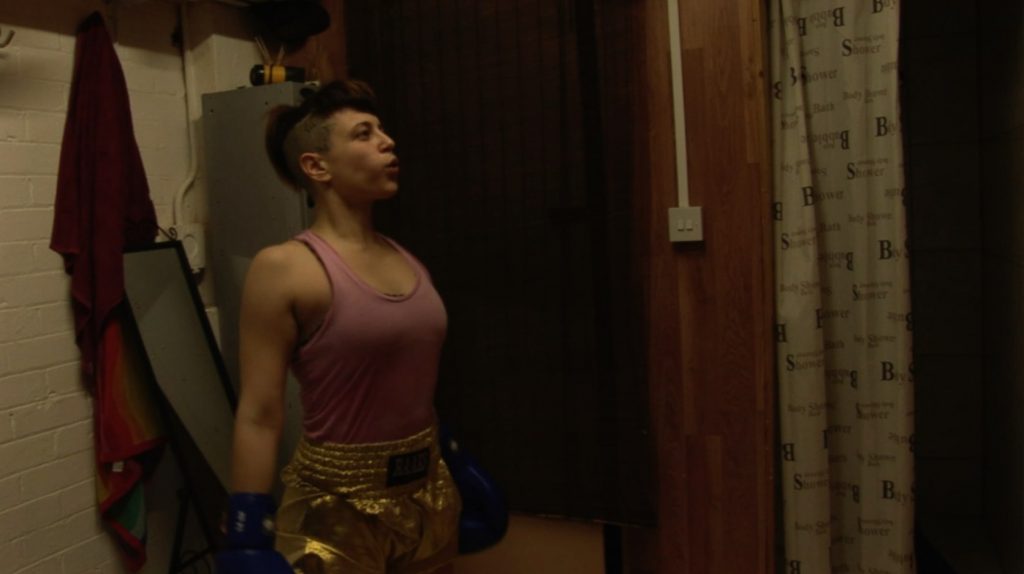 Join us for a special screening of 'No Love Lost' (2006) and 'Pennie' (2018) by filmmaker Lola Clavo as part of 'DEATH DRIVE'. Artists Rebekah Bide, Jennifer Boyd, Azadeh Hamzeii and Madeleine Stack will introduce the films via an in-conversation.
'Pennie' is a documentary portrait of Pennie, a 29 year old art student from Athens living in London and working in the sex industry. The film follows Pennie through her daily life for a period of approximately one year, seeing Pennie's ability to move fluidly through gender roles, stereotypes and sexuality, even as part of an industry that pulls strongly towards its own kind of conformity. Pennie explores the female body as a tool for pleasure and self-construction, and that body in relation to work and money, all of this with London as its setting, the European financial capital. The film challenges preconceived notions and ideas regarding femininity, sexuality and sex work – Pennie is queerness in its essence.
Lola Clavo (Barcelona, 1983) is an independent director and producer, whose documentary and fiction films are social and critical in their approach to gender roles, body representation, femininity and sexuality. Clavo has screened works at a variety of venues such as MIX NYC, Queer Lisboa, Nottingham Contemporary, ARTE TV or Berlin Porn Film Festival. Part of the post-porn movement, she is the winner of numerous awards mostly related to feminist pornography and representations of sexuality, including a PorYes Feminist Porn Award Europe in 2013 for Switch! and its contribution the visibility of lesbian sexuality. Her filmmaking philosophy remains simultaneously collaborative and DIY, and faithful to a theoretical and structural basis gained during study at ESCAC (2007) and Goldsmiths University of London (2012), under a grant from the Social Work Foundation La Caixa. In 2012, together with the artist Mariana Echeverri, Clavo founded the Exotica Loom collective, through which they develop curatorship projects and experimental film production. Lolaclavo.com
Outer Space acknowledges the traditional custodians of Meanjin, where this project is carried out, and we pay our respects to Elders – past, present and emerging.
Image Credit: Lola Clavo 'Pennie' film still 2018. Courtesy the artist.