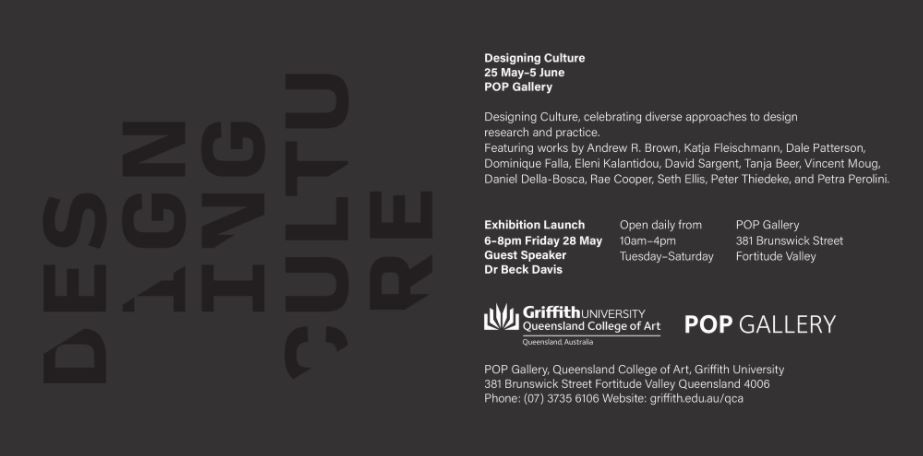 Welcome to Designing Culture, the Queensland College of Art, Griffith University's creative inoculation to fight the global malaise brought by the Covid pandemic. This exhibit features the works of the QCA's multi-talented design faculty who are exploring unique facets of design that will shape our futures.
The idea for the exhibit was germinated during a research symposium held earlier in the year. How is our common culture being shaped by new technologies, particularly in the interactions between humans and machines? And how can design influence social innovation? These are just two of the questions explored by Designing Culture.
Featuring works by Andrew R. Brown, Katja Fleischmann, Dale Patterson, Dominique Falla, David Sargent, Eleni Kalantidou, Tanja Beer, Vincent Moug, Daniel Della-Bosca, Rae Cooper, Seth Ellis, Peter Thiedeke and Petra Perolini.
For more information and installation documentation: https://flic.kr/ps/3sygBE