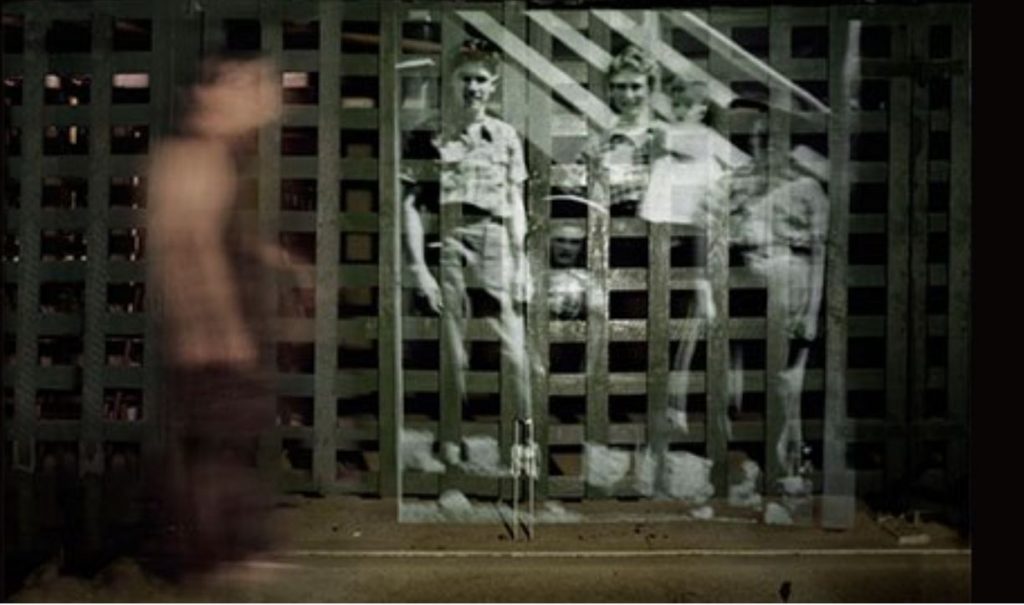 Join artist Jenny Carter-White for a unique workshop using digital projection and photographic layering techniques to revisit places from the past and re-imagine them into the present.
First you will choose an image from a place where your ancestors lived. You can bring in a picture or choose an image from a magazine, a book or a digital file that shows a city, town or important event relating to your family history.
That existing image will be treated and then projected as a scene for you to step into, adding your own image to that location and creating a new image merging the past and present.
The completed artworks will be printed and displayed in the Long Gallery, available for viewing until June 22 and you will also receive your own small copy to take home on the day.
From your past, here's your space, and now it's in our space too!
Arrive at the gallery a little earlier for the official opening of the exhibition. RSVP here.  
Image credit: Jenny Carter-White, Going Home, 2006, Giclée print on cotton rag paper. Courtesy of the artist.