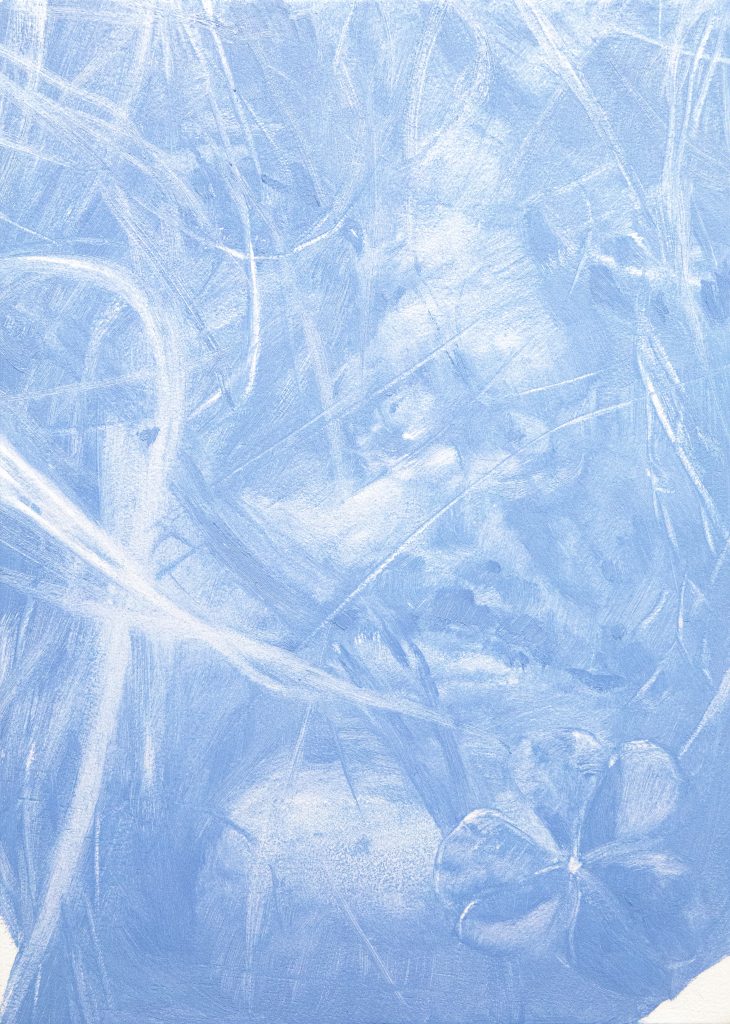 jessie nash – when i was your age

jessie nash is an emerging artist based in brisbane whose practice is primarily rooted in oil painting. many of her expressive works feature self-portraits and document uncanny moments, alluding to everyday experience. she explores the push and pulls between the contemporary practice of a female artist and the expectations of traditional formal art practice. often toying with the ever-changing relationship between the artist and the sitter, her expansive paintings consider the nature of the relationship between a photograph and a painting.
holly anderson – bikini body

holly anderson is an emerging artist based in brisbane, working primarily with painting as a practice for investigating anxious bodily and psychic sensations. an awareness of the body as a form messily embedded within threatened ecologies belies this interest. with continual reference to the bathers and sunlit landscapes of classical romantic landscape painting, various ways the body might be more strangely implicated in these systems are tentatively explored.
~
innerspace contemporary art (ica) is a roaming gallery that exhibits contemporary art by emerging artists. founded in 2017, ica is an innovative cross between a commercial gallery and an artist-run-initiative model particularly interested in connecting emerging artists with the architecture and design community. ica is based in brisbane, qld and has a curated schedule of artists.
ica acknowledges the traditional owners of the lands in which we live and work. this exhibition takes place on turrbal and jagera country, and we pay our respects to elders past, present and emerging.
Image: Holly Anderson 'My face with clover' 2019, oil on panel, 17.8 x 12.8 cm