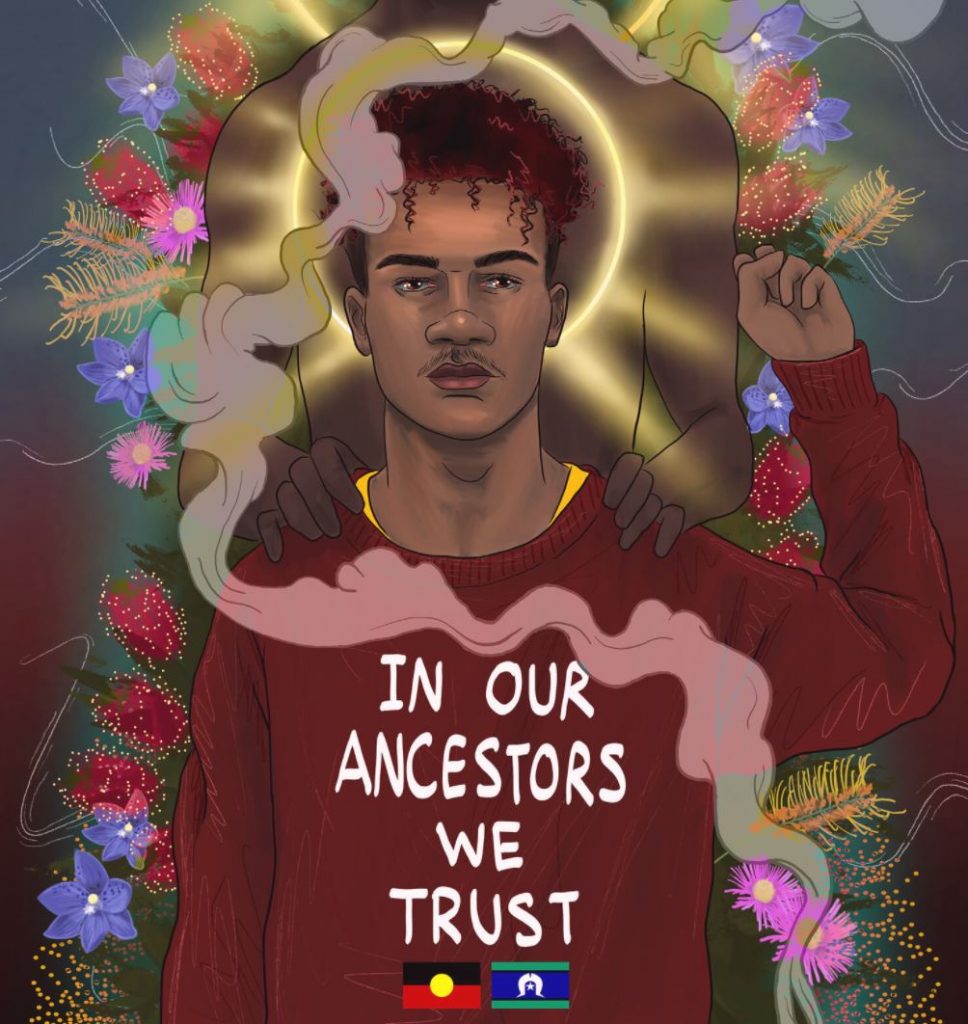 Window Commission: Dylan Mooney
Dylan Mooney is a proud Yuwi, Torres Strait and South Sea Islander man from Mackay in North Queensland working across painting, printmaking, digital illustration and drawing.
Influenced by history, culture and family, Mooney responds to community stories, current affairs and social media. Armed with a rich cultural upbringing, Mooney now translates the knowledge and stories passed down to him, through art. Legally blind, the digital medium's backlit display allows the artist to produce a high-impact illustrative style with bright, saturated colour that reflects his experiences with keen political energy and insight.
This blending of digital technology and social commentary is a uniting of the artist's sense of optimism – pride within the works exude profoundness and substance.
Location: JWAC facade 420 Brunswick Street (Berwick St facing)
Fortitude Valley Q 4006 (map here)