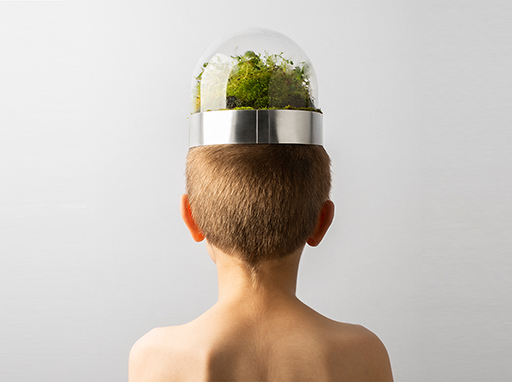 Are we heading for a dystopian or utopian world in 2070? In Dystopia/Utopia: 2070, artists and writers respond to speculative fiction and imagine possible future scenarios.
This exhibition is designed to stimulate discussion about our future, to emphasise that the arts in conjunction with science are at the forefront of our survival, and to question what we take for granted.
Image: Clare POPPI | Bio-headpiece | 2021.