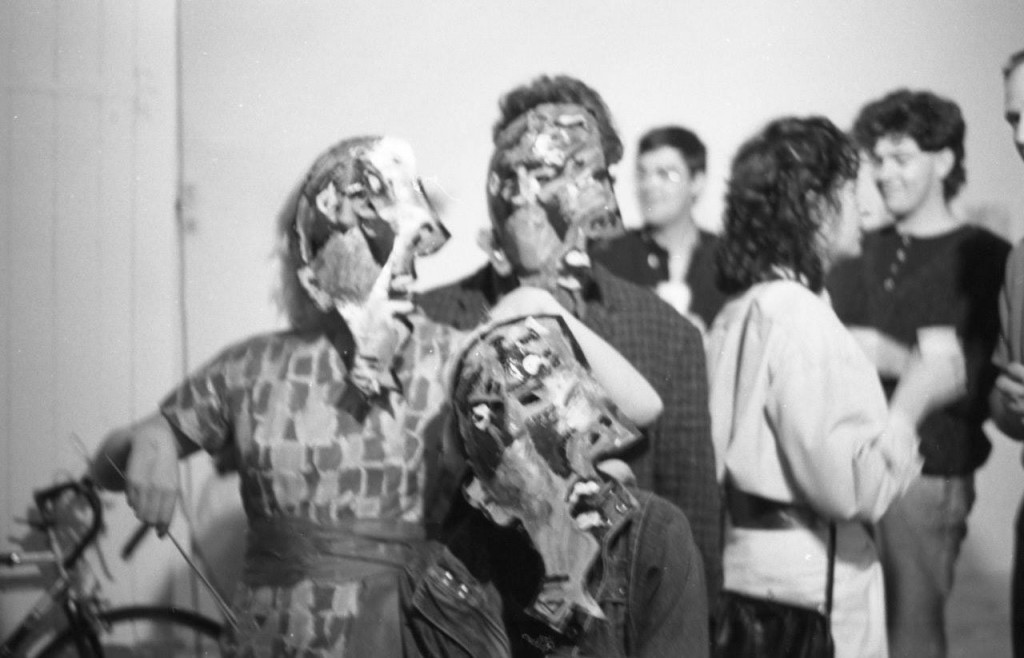 'ephemeral traces' provides the first comprehensive analysis of artist-run practice in Brisbane during the final decade of the conservative Joh Bjelke-Petersen government. The exhibition focuses on the scene that developed around five key spaces that operated in Brisbane from 1982 to 1988: One Flat, A Room, That Space, The Observatory, and John Mills National.
Drawing on artworks, documentation and ephemera, the exhibition provides a contextual account of this progressive artist-run activity, examining collective projects, publications and the spaces themselves, as well as organisations such as the Artworkers Union and Queensland Artworkers Alliance. A counterpoint to Michele Helmrich's earlier exhibition 'Return to sender' (UQ Art Museum, 2012) which focused on the artists who left Queensland during the Bjelke-Petersen era. This exhibition is about the artists who stayed.
Curator: Peter Anderson
OPENING
Friday 8 April 6.15 for 6.30 pm
to be opened by
Aileen Burns and Johan Lundh
Executive Co-Directors and Curators of the Institute of Modern Art
PUBLIC PROGRAM
Saturday 9 April 2.00 – 3.30 pm
'Artist-run initiatives: DIY change agents?'
Curator Peter Anderson and artists Virginia Barratt, Brian Doherty, Jeanelle Hurst and Jay Younger reflect on the Brisbane scene and its socio-cultural context.
Peter Anderson's work was supported by a Siganto Foundation
Fellowship granted by State Library of Queensland for research conducted in the Australian Library of Art. This project has been assisted by the Australian Government through the Australia Council, its arts funding and advisory body.