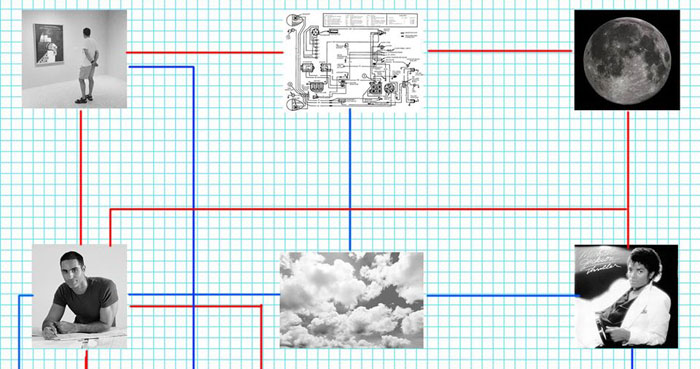 In a globalised world driven by international capitalism, the enmeshment of social networking and an increasingly pessimistic ecological overview, the idea of inter-relatedness may seem essential. However, what is at stake when interconnectedness leaves no spaces for cutting loose? This show presents 20 individual responses to that nagging question.
This exhibition features works from current QCA Honours students.
Exhibiting Artists:
Aishla Manning
Ally McKay
Chloe Waters
Cosima Scales
Domenica Hoare
Fred Gooch
Helen Bird
Kristian Fracchia
Lachlan Groves
Lauren Edmonds
Lauren Ryan
Marisa Georgiou
Matthew Sneesby
Naomi O'Reilly
Sally Molloy
Spencer Harvie
Susan Gourley
Tess Mehonoshen
Trevor Tierney
Vrinda Gleeson
Curated by Pat Hoffie.