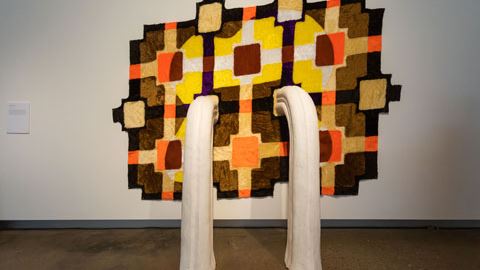 Pine Rivers Art Gallery is calling for EOI's from artists to submit new works that are the result of creative partnerships for a new exhibition called Come Together on from 26 August – 29 October 2022.
The Dadaists believed "The value of art lies not in the work produced, but in the act of making and collaborating with others to create new visions of the world."
Collaborating with someone from a different discipline or practice can create unexpected and delightful results, something not otherwise possible without the input of more than one person. Over the past two years, we have learnt new ways to work together which has led to more innovative and collaborative partnerships.
About the exhibition
The collaboration can be interdisciplinary, a longstanding partnership or a completely new pairing. Successful submissions will feature in exhibition Come Together.
Selection criteria
For consideration into the exhibition please submit:
an initial project proposal/concept
examples of prior work
a brief artist bio and a statement about your collaborative partnership
Please note: Work does not need completing before being submitted.
Each collaborative partnership will receive a $2000 exhibition fee to assist in the development and exhibition of their works.
The Gallery will consider works of all media. There must be a physical component for installation in the gallery.
Image: James and Eleanor Avery, Cuddle Curtain, 2020. Plaster, steel, fur fabric. Photographed by Katie Bennett.