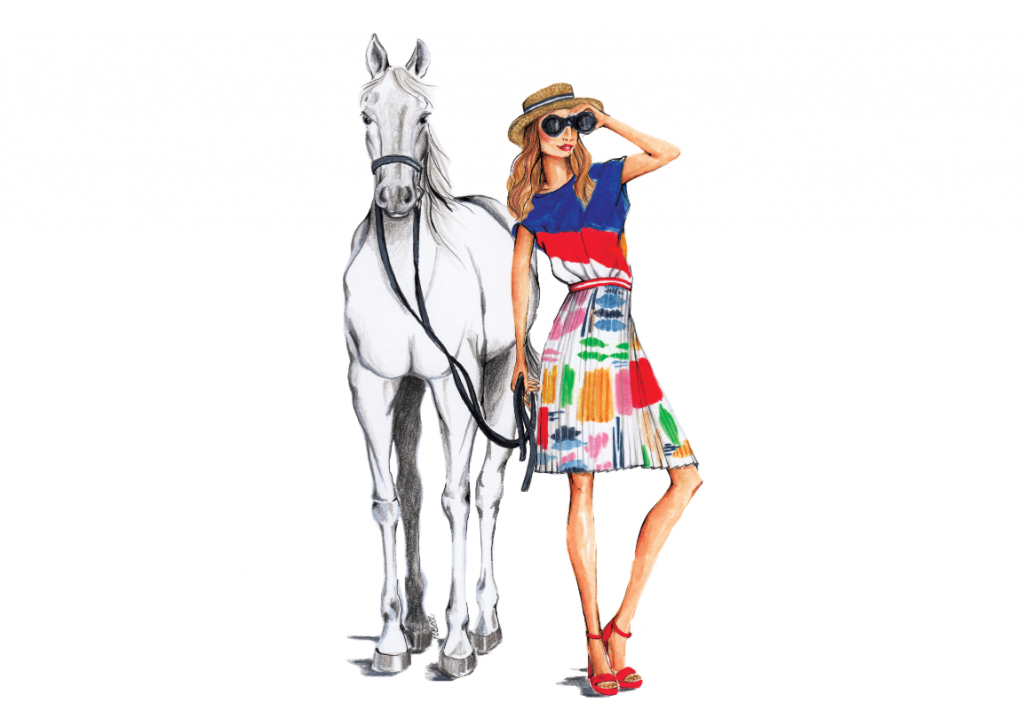 Learn the art of fashion illustration with Brisbane fashion illustrator, Penelope Bell. Aimed at beginners and upwards, this intensive 3 hour workshop will teach you the basics in fashion figure proportion and pose. You will learn how to draw a fashioned figure from start to finish, capturing movement, depth and form in your illustrations through a demonstration of different rendering techniques and mediums.
Designed especially for Artisan to celebrate Brisbane Fashion Month, Penelope's fashion illustration workshop is thorough, engaging and friendly. The aim of her workshops is to learn, be inspired, have fun and to try something new. She says, "You will love it"!
What you'll get:
All materials provided
Guidance and tips from a professional fashion illustrator
An illustration guide and templates to take home
Afternoon tea
What to bring:
About Penelope
Penelope Bell is a Brisbane based fashion illustrator. Penelope has an impressive skill set with over ten years' experience working in the fashion industry in design, illustration, visual merchandising, public relations and marketing.
Penelope takes her inspiration from fashion, textiles, flora and fauna, films and everyday life to create free and joyous images.  Her illustrations are largely carried out in ink,  water colour and guache however she often mixes her mediums, sometimes stemming into digital work. Penelope has illustrated for clients such as Max Mara, Michael Kors, Brisbane Racing Club, Pacific Fair Shopping Centre, QueensPlaza, Queensland Art Gallery of Modern Art (QAGOMA), Old Government House, Museum of Brisbane, National Retail Association's (NRA), REST Superannuation and Education Queensland. Penelope is also the Creative Ambassador for Toowong Village shopping precinct and has just launched her latest fashion project, Consciously Spending Less To Create More.
Penelope studied fashion design at MSIT and was selected as a recipient of the Lord Mayor's Young and Emerging Artist's Fellowship in 2010.
Workshop info
When: 10.30am-1.30pm Saturday 7 October
Where: Artisan, 381 Brunswick Street, Fortitude Valley
Cost: $135 per person
For more information please visit the – Website