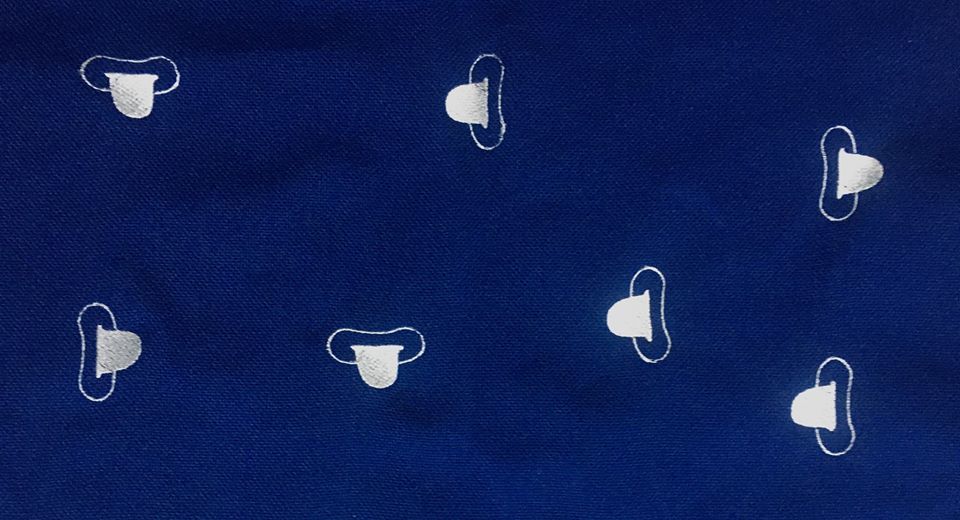 Gallery One A:
'In us our dead, so no-one is left behind'
Pamela Arce
I have so many siblings that I can't count. The valley, the mountain, the field, the sea.
Pamela Arce (b. 1986, Perú) primarily combines ceramics and video to create experiences that investigate the body and the relationship between architecture and human geography – the intimate and broad environment with which we interact constantly. Her most recent projects include residencies on the land of Maxima Acuña for Hawapi, Perú and at the Villa Lena Foundation, Italy, and a commissioned essay on poetic language in the realm of social conflict for Island Island. Earlier, she has had video commissioned by Runway Magazine DANCE36 (2018), exhibited at Firstdraft (2018) and screened work within Melbourne's Channels Festival at ACMI (2017).
Accompanying text by Sarita Galvez.
Gallery One B:
'Passages'
Christopher Bassi
'Passages' was developed from a recent trip to the Torres Strait where I returned with my cousin to trace part of the journey my family had made between islands before finally settling on Thursday Island. This body of work presents a meditation on place and mobility in the region. Reflecting on the ways in which those living in the Torres Strait live and work with an understanding of mobility as fundamental to daily activity, as well as the ways connection between self and place, and the flow between people, seascape and landscape is crucial to Torres Strait Islander identity.
Christopher Bassi graduated from the Queensland College of Art in 2017 with a Bachelor of Fine Art. His first Solo Show Documents of Distance was held at Stable Art Space (2018). Selected group exhibitions include Placement: Monica Correa and Christopher Bassi, Spiro Grace (2017), Futureproof, Boxcopy (2018), Cross-mending, Outerspace Ari (2018), BEUAT Festival, Outerspace Ari (2019) and 15 Artist, Redcliff Regional gallery. His work is held in a number of private collections as well as The Museum of Brisbane.
Accompanying text by Tim Walsh.
Gallery Two:
'TBC'
Sam Harrison
Wow. What a great Summer. I love some time off work. Got nice and tan at the beach. Christmas was really wholesome too. And a new DECADE! How exciting. The PM seemed to have a good holiday too, good for him. Don't think about the fires tho, that'll get you down. We'll just think about things around the fire, like that woman selling nudes for charity. What a champ. Or how Scomo cancelled his holiday early to force a few people to shake his hand for a good photo… How goods the sport tho :). I fucking love cricket. Is it racist for me to play cricket on Australia day? Its starting to get cold, I can't wait for next summer.
A lot has happened this summer, and not all of it good. Lots of these things call into question our approach to the future and our relationship to the land and ourselves. It seems like an appropriate time to reflect and analyse how our current colonial mentality has lead us to this point in history and what it projects into the future. I feel that this colonial mentality represents the belief that everything can be dominated, and therefore those of us living within the colonial construct can make the conscious decision to sit back and observe this domination from a perceived position on safety. Now we are all holding our breath, looking towards next summer with a sense of dread and apprehension, as well as excitement because its well, summer.
Sam Harrison is an artist of both First (Wiradjuri) and Second (English) Nations decent. He likes to think of himself as pretty bloody Australian. His work revolved around discussion and analysis of the Australian Identity. His practice can be narrowed down into three general focuses. Firstly, utilizing historical and contemporary learning recourses to re-conceptualize how we interpret the national story. Secondly, to create conversation in the present, about the present, to identify where and what we are as a collective, yet diverse cultural entity. Lastly, to think and envision what an increasingly connected, mobile and global future has in store for us.
Outer Space acknowledges the traditional custodians of Meanjin, where this project is carried out, and we pay our respects to Elders – past, present and emerging.
Image Credit: Pamela Arce 'In us our dead, so no-one is left behind'2020.