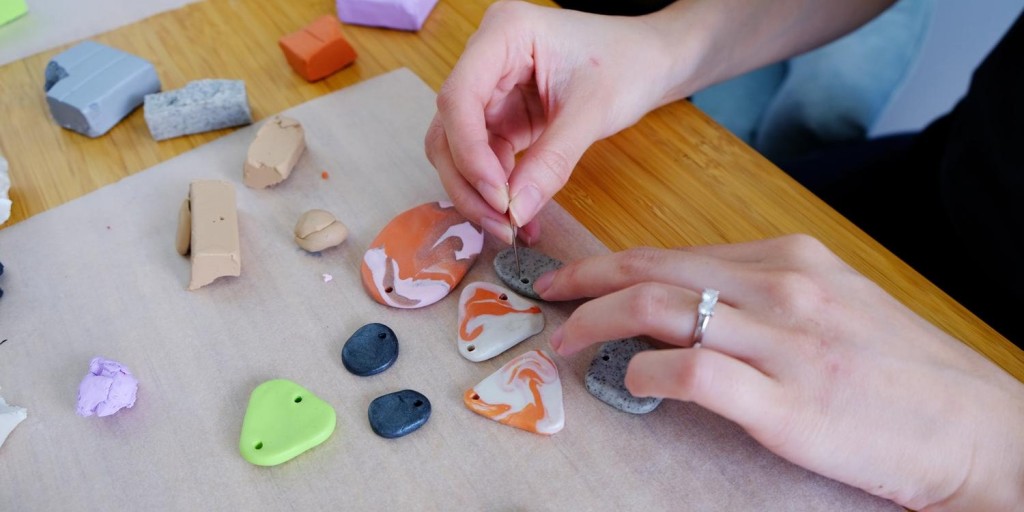 Learn how to work with Fimo, a type of polymer clay, to make accessories with Brisbane-based jewellery-making duo Homejob. During this workshop learn techniques for working with Fimo using different tools and with your hands. Homejob will teach you how to create marbling effects with a summer colour palette and then assemble components using jewellery findings and string.
At the end of the workshop take home your own polymer clay creations!
Find out more and book here: www.ima.org.au/event/fimo-workshop-with-homejob
Homejob is a Brisbane-based brand, run by ceramicist and designer, Wendy Ma and visual artist, Emika Kazama. Together they create handmade artisan objects, one-off accessory pieces and ethically made clothing garments. The duo's production practices center around social and environmental sustainability, opposing the fast-fashion cycle by using home-made techniques and engaging with the local arts community through collaboration.
For more information please visit the – Website