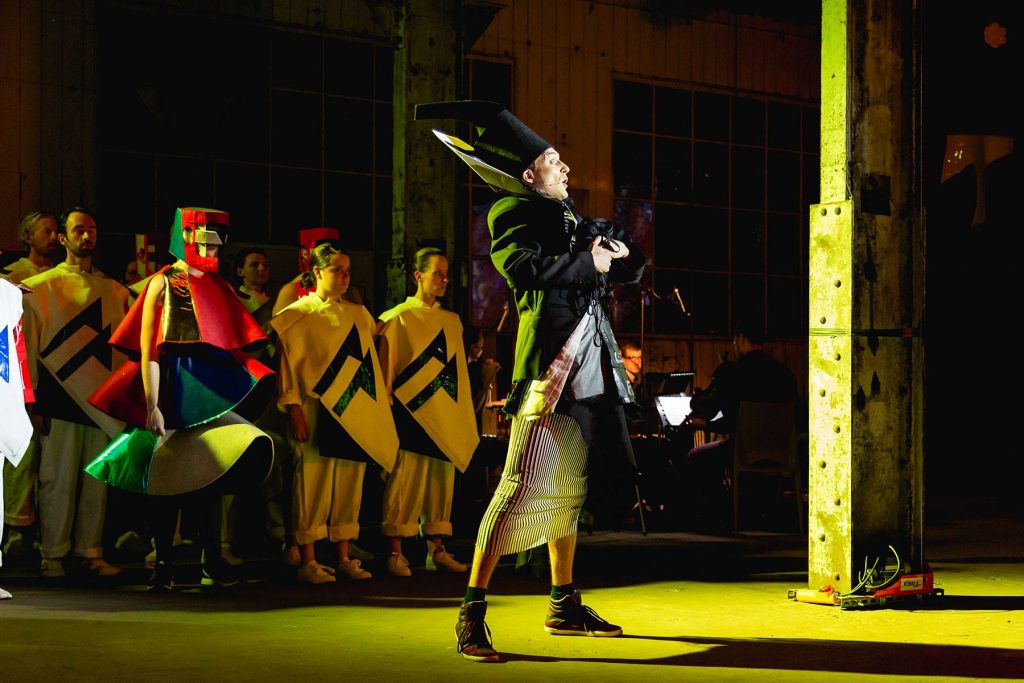 Transforming the IMA into an immersive baroque-grunge stage, Williams will present live performances in the gallery amidst video of her opera's original staging at the 20th Biennale of Sydney in 2016, edited in her signature psychedelic style, with a soundtrack by the Sydney Chamber Opera.
Williams's reimagining of 'Victory over the Sun' recasts the opera with diverse bodies and reinterprets the volumetric costume designs originally sketched by Kazimir Malevich. 'Victory over the Sun', which premiered in St Petersburg in 1913, depicts a revolutionary overthrow of the sun, with characters capturing the star and trapping it in a black box, in order to reimagine civilisation. The opera, written in Zaum, an anti-language created by the Russian Futurists, is a non-linear exploration of a restructured world.
Find out more on the IMA website here
Image: Justene Williams with Sydney Chamber Opera, 'Victory Over the Sun', 2016, performance still. Courtesy of the artist and Sarah Cottier Gallery, Sydney.