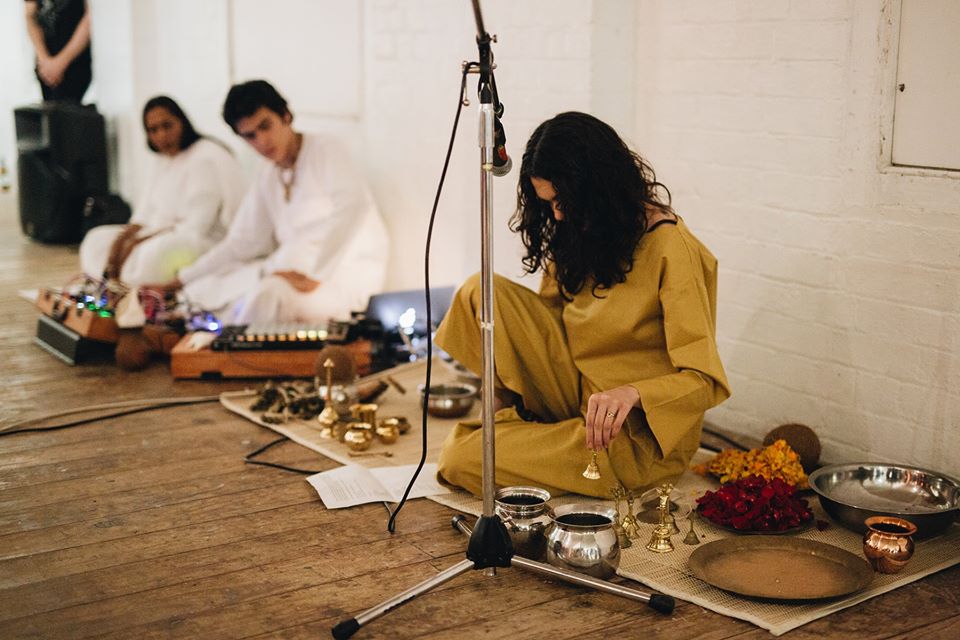 Join IMA Belltower artist Sancintya Mohini Simpson and her collaborators as they take over the IMA courtyard with an evening of performance that brings together language, gesture, and ritual to invoke the stories of women forgotten by colonial histories.
See performances by Joella Warkill, Manisha Anjali, Shivanjani Lal, Sancintya Mohini Simpson, and Isha Ram Das, as they share connected familial histories marked by the colonial sugar industry's system of indenture.
The night will give voice to the performers' ancestors—women who journeyed across oceans to be bound by sugar plantations.
At 6pm, prior to this event, Simpson will be joined in conversation by Imelda Miller to discuss the legacy of indentured labour.
Find out more on the IMA website
Image: Sancintya Mohini Simpson, 'Cleansing Ritual', performance documentation, Metro Arts, 2018. Photograph: Savannah van der Niet.