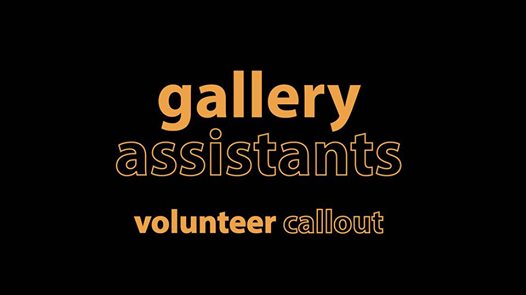 Boxcopy is looking for a number of enthusiastic and motivated volunteers to fill a gallery assistant role in our exciting new South Brisbane gallery space. We are looking for students, artists, curators, arts workers and anyone that loves art to help us deliver experimental and emerging practices to Brisbane's arts community.
Boxcopy offers volunteers the opportunity to work closely with the Co-Directors to facilitate the exhibition program, run artist talks, public programs and performances and install and de-install exhibitions. Boxcopy is committed to assisting in the professional development of our volunteers and caters to the specific interests and needs of each of our volunteers.
What Boxcopy offers our volunteers:
Experience in working in and for a small-medium arts business (ARI)
This can be tailored to your personal ambitions. If you want to learn how to install, promote and organise an exhibition or want to learn how to write a business plan Boxcopy will give you this experience. Boxcopy will also help facilitate volunteer led programs and exhibitions.
Knowledge Sharing
As Queensland's only member of All Conference, Boxcopy can provide a national network of knowledge, experience, documents and templates that help in running an ARI
Networking Opportunities
Boxcopy offers volunteers the opportunity to meet and work with artists, curators and other arts professionals that can help in the development of your own professional networks. Boxcopy often hosts interstate and international artists and curators and we are committed to fostering productive relationships.
Complete Transparency
Boxcopy aims to promote a culture of transparency, honesty and integrity where volunteers are encouraged to be a part of decision making and to be informed of how and why decisions need to be made.
What Boxcopy expects from our volunteers:
Availability for 1-2 invigilation shifts a week.
You will sit the exhibition space in South Brisbane for shifts of up to 4 hours at a time. You will be expected to engage with the audience and share with them information about the organisation and any current exhibition.
Helping to set up events, run the bar, close down events and clean up
The delivery of events and opening nights will be conducted with the help of the Co-Directors
If you are interested in applying please email the following to info@boxcopy.org :
– Brief CV or Bio
– What your field of interest is and what you would like to get out your role with Boxcopy
– How long you would like to be in the role. We are looking at the moment for a maximum of 6 months but this is negotiable!
Brisbane, Queensland, Australia