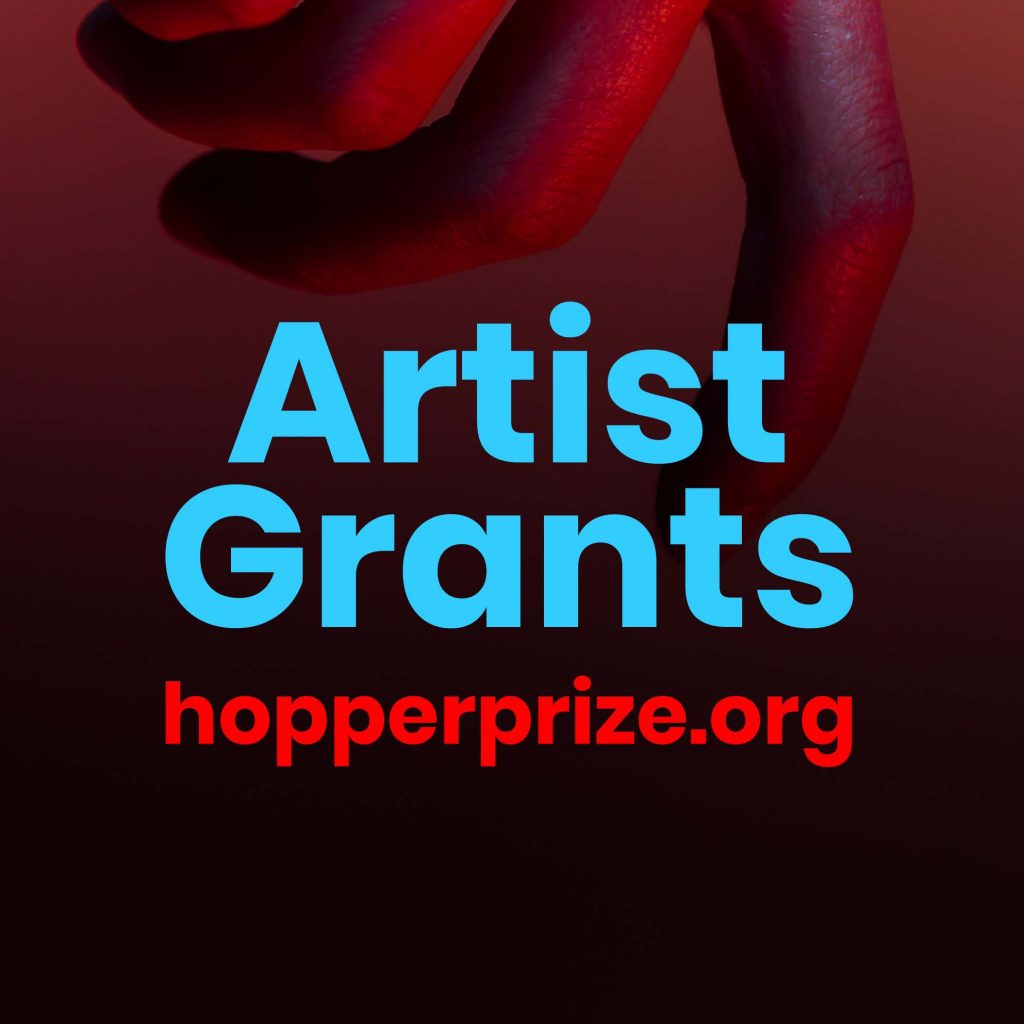 The Hopper Prize is offering multiple individual artist grants totaling $5,000.00 USD awarded through an open call art competition juried by leading contemporary curators.
Program Highlights
$5,000.00 USD in total awards for visual artists
+ 5 artists will each receive $1,000.00 USD in unrestricted grant awards
+ 30 artists will have their work archived at hopperprize.org
+ Early applications will be considered for Instagram artist features @hopperprize
We work with leading curators to review your submissions–you want these curators to see your work. Spring 2019 grant winners will be selected by:
Leilani Lynch
Curator
The Bass Museum of Art Miami Beach
Rachel Adams
Chief Curator & Director of Programs
Bemis Center for Contemporary Arts
Eligibility
The Hopper Prize is open to all artists age 18 and older working in any media. There are no restrictions on genre, subject matter, or media. We accept entries in all media.
For more information please visit – The Website