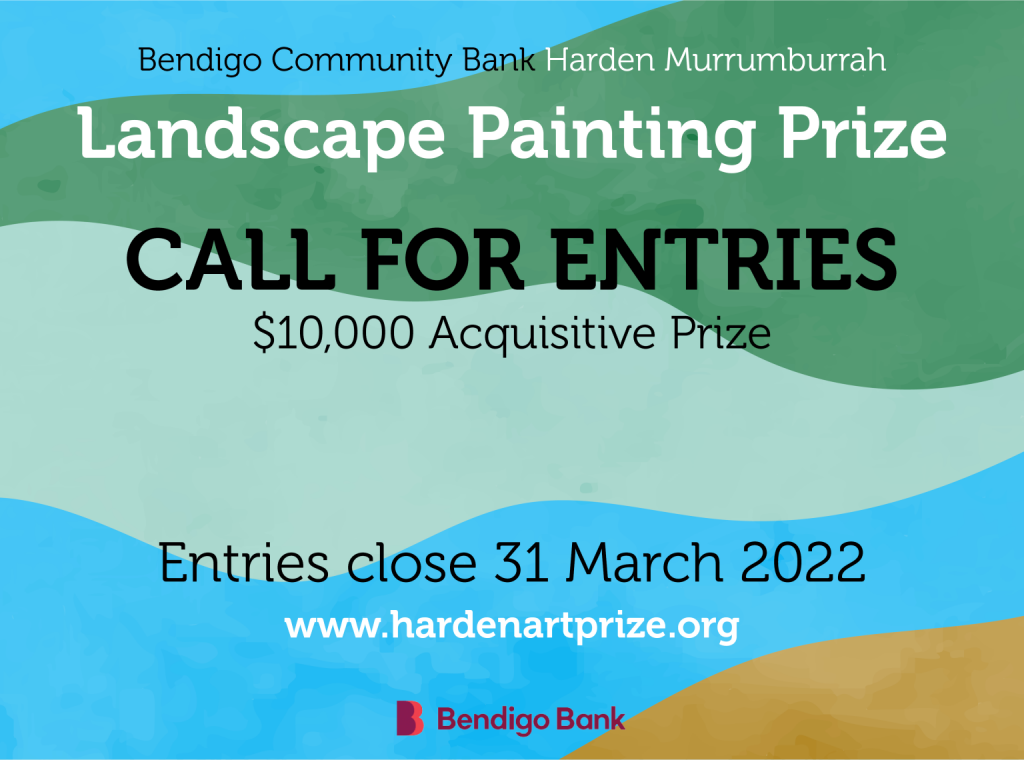 The Harden-Murrumburrah Landscape Painting Prize in its inaugural year is calling for entries from emerging and established artists throughout Australia. The winning work the judges select will be awarded an acquisitive prize of $10,000.
The prize is the initiative of the Bendigo Community Bank Harden-Murrumburrah with the aim of stimulating the local economy of the twin towns situated in south-western NSW and providing a new opportunity for artists at a difficult time for all in the arts community in Australia.
Entries close on 31 March. Finalists' works will be exhibited at the Murrumburrah Old Courthouse from the official opening on 6 May when the winner will be announced until 8 May.