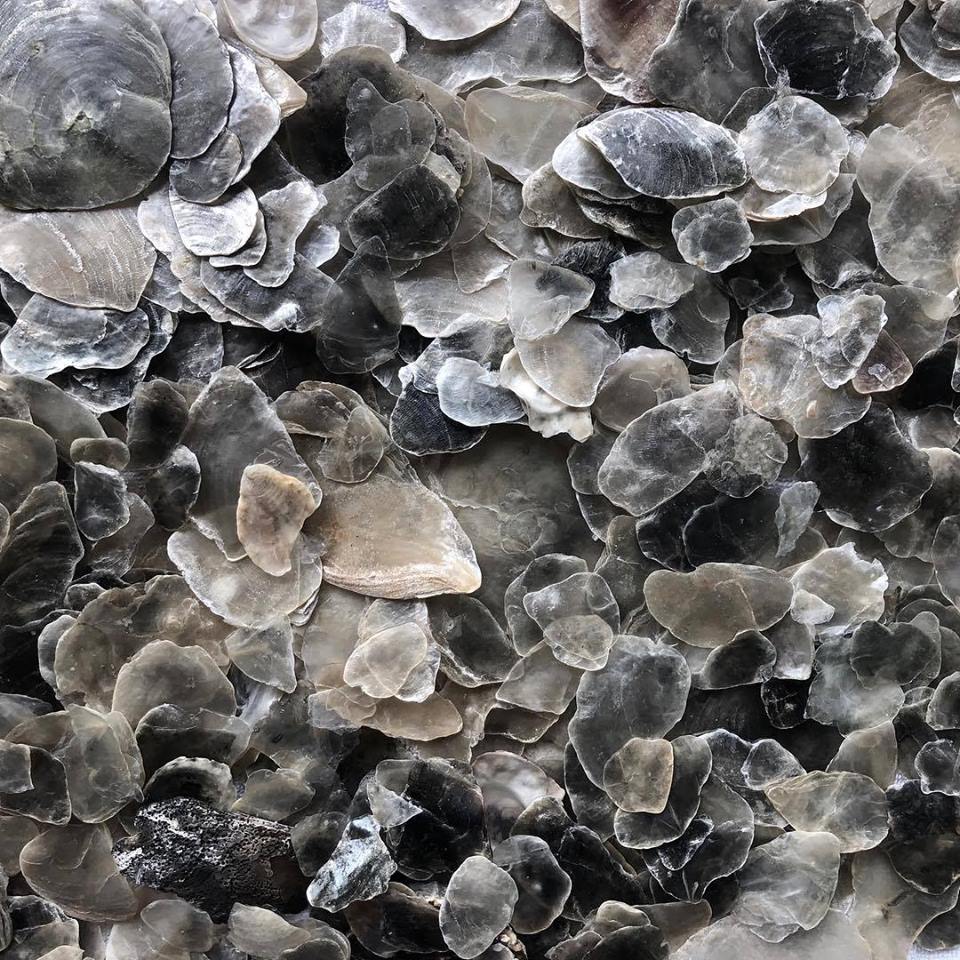 Heat Politics takes form through a gentle and extended conversation between the artists Lantian Xie (Dubai), Map Office (Hong Kong) and the exhibition curators – centring on the role of research-based practice. This project was formed on the basis that responsible curatorial practice should possess a specific set of parameters, goals and ethics. For this exhibition – how this takes form is through the understanding that curators should have a commitment to working with artists over time; nurturing, extending and testing practices – not just as a once off exercise. The primary aim of the exhibition, therefore, isn't to deliver a neat and tidy thematic; but rather to offer a speculative space for new constellations to form within the wider practice of the artists, the audience and the space.
In line of this way of thinking, this project presented at Boxcopy is an extension in some ways of the ideas derived from the publishing project Absolute Humidity; edited by Maunder with project assistance from Kubler – both curatorial voices for this exhibition. The specific topics covered in the book cover, for example, were transnational relationships, ecological threats, anxiety and the shifting weather; both artists Lantian Xie and Map Office were contributors to the printed volume. Heat Politics grows, morphs and shifts from this initial conversation to take a physical form in an exhibition space through the practices of two artists who are considered conceptual and research driven in their approach with a particular sensitivity to the politics of heat. What audiences might encounter is reflections on a sense of humidity, the cosmos and layers of international capital – explored through the material lens of the pearl to fried chicken fat and a manufactured breeze.
Closing event | Saturday 15th Dec 2pm-5pm
This event marks the closing of Heat Politics and offers a moment of conversation reflection on the show. This will take form in three-fold through a brief curatorial tour and introduction by Tess Maunder; followed by a reading group and critical discussion led by Sophie Kubler; rounding off with light refreshments – all welcome.
—–
ARTIST BIOGRAPHIES – 
Lantian Xie (Dubai)
Lantian Xie (b.1988) makes images, objects, stories, jazz bands, motorcycles, books, and parties. Previous exhibitions include 57th Venice Biennale, 11th Shanghai Biennale, 3rd Kochi-Muziris Biennale.
Map Office (Hong Kong)
MAP Office is a multidisciplinary platform devised by Laurent Gutierrez (1966, Casablanca, Morocco) and Valérie Portefaix (1969, Saint-Étienne, France). This duo of artists has been based in Hong Kong since 1996, working on physical and imaginary territories using varied means of expression. MAP Office projects have been exposed in over 100 exhibitions at prestigious venues including the MoMA and the Guggenheim Museum (New York), the Georges Pompidou Centre (Paris) and the Ullens Centre for Contemporary Art (Beijing), around 35 Biennales and Trienniales around the world with for example five contributions to the Venice Biennale in Art and Architecture (2000, 2003, 2007, 2008, 2010). Their cross-disciplinary practice has been the subject of a monograph, MAP OFFICE – Where the Map is the Territory (2011). MAP Office was the recipient of the 2013 edition of the Sovereign Asian Art Prize.
CURATOR BIOGRAPHIES –
Tess Maunder (Curator, Brisbane)
Tess Maunder is a curator, educator and arts writer currently based in Brisbane, Australia. Recent projects include Curatorial Colligate for the 11th Shanghai Biennale titled Why Not Ask Again, with Chief Curators Raqs Media Collective and Curatorial Collegiate Members Sabih Ahmed, Chen Yun and Lu Tian (2016–17); Mittelheuser Scholar in Residence at Queensland State Library (2017–18); Curator in Residence at the International Studio and Curatorial Program, ISCP, Brooklyn (2017), funded by the Brisbane City Council; and Editor of Absolute Humidity, published by Hardworking Goodlooking, supported by Arts Queensland, Australia Council for the Arts and Asialink Arts (2017–18). In late 2018, Maunder began institutional roles with Urban Art Projects, Brisbane, as Curator, and with Queensland University Technology, Brisbane, as a Sessional Academic. Maunder writes for publications and contributes to public discourse through speaking engagements.
Sophie Kubler (Assistant Curator, Brisbane)
Kubler is an emerging curator and writer who is currently completing her Honours in Art History at the University of Queensland, Brisbane. 
Image: Map Office, research documentation from research trip in Thailand as documented through the artist's Instagram account.