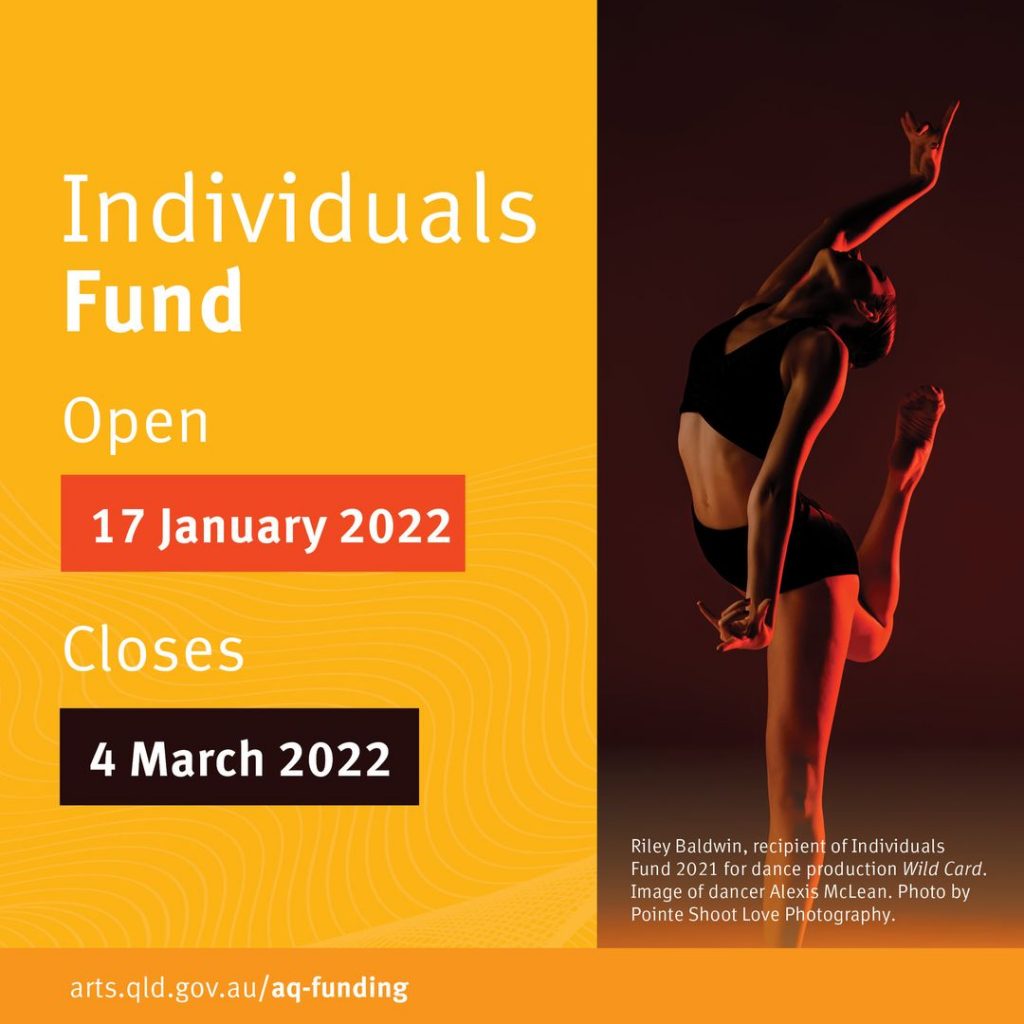 The Individuals Fund is for individual artists and cultural workers (emerging and established) to participate in transformational professional and career development opportunities.
Objectives
Propel careers to the next level of professionalism
Fast track development of talent and leadership
Develop new markets and new audiences for new work
Offer significant and inspirational opportunities for professional development and to expand industry networks.
Digital adaptation for delivery of works
Creative developments
Small project activities.
Funding available
Up to $7,000 per application, including up to $1,000 for equipment purchases directly related to the creation and delivery of the funded project.