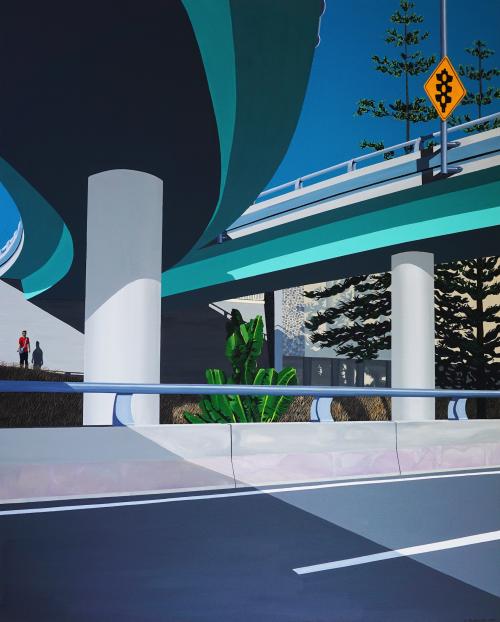 J Valenzuela Didi's latest exhibition 'Life Below the 27th Parallel' is an unconventional exploration of Brisbane's urban environment.  The works in this collection portray familiar Brisbane landmarks in deserted, unearthly dreamscap­­es.
"This town has an enchantingly peculiar atmosphere. If you look closely enough you can sense eternity in its unassuming streets and forgotten buildings.  Where ghostly monoliths silently ove­rlook dreamlike avenues." – J Valenzuela Didi
J Valenzuela Didi has been a finalist and prize-winner in several prestigious art prizes including the Gold Coast Art Prize, Black Swan Prize, Redland Art Awards, Border Art Prize and the Brisbane Rotary Art Spectacular.
Opening Event: 3pm–5pm Saturday 26 August 2017