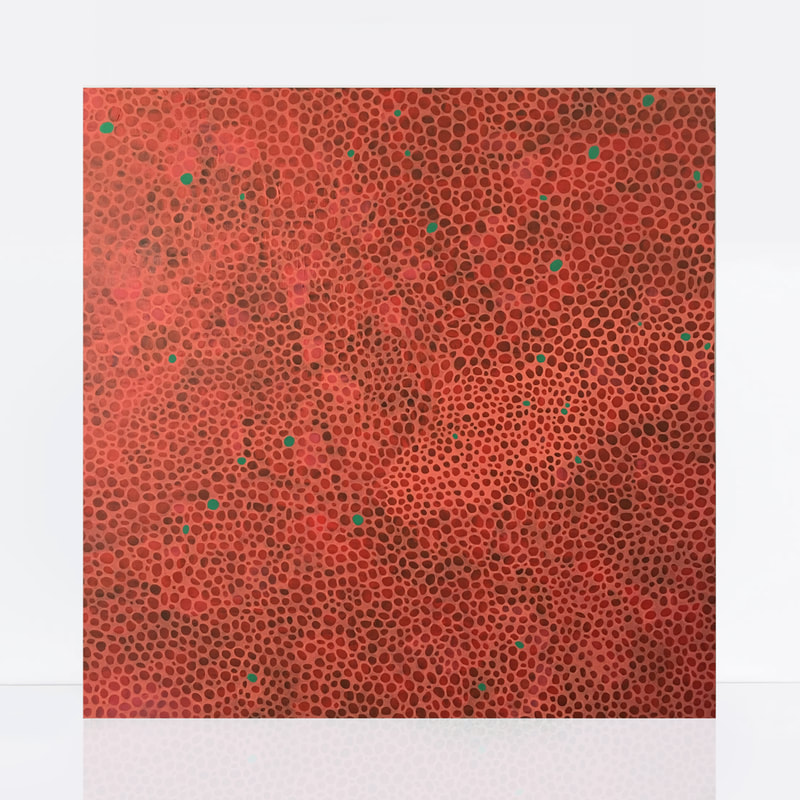 Variegated is a word we often associate with plants, but it also means multi-coloured, kaleidoscopic, patterned and intricate – so it was the prefect choice for Brisbane based artist Jennifer Bells solo exhibition that celebrates the simple beauty of leaves. Through the meditative process of making these often fluid pieces she creates varied and elaborate compositions that capture the delicate aesthetic of nature in this series of works. Her paintings, paper cuttings and paper weavings explore the complex patterns found at the microscopic level through to the venation system and tiny details often overlooked.
This is Jennifer's first solo show in Brisbane. She holds a degree in fine art and during four years spent in New Zealand ran her own gallery in the picturesque Wellington suburb of Island Bay. She has works as a full time independent artist for the past seven years, today from her sunny Brisbane studio, and her work is represented in private collections in Australia, New Zealand, the UK, USA, Canada, France, Italy and Sweden.
'Variegated' runs from the 6 August to 1 September 2018 at Artworld Studio Gallery in Norman Park and is open to the public Saturday 10am to 5pm and Sunday 10am to 2pm or by appointment.
The artist invites the public to attend the opening night on 11 August 2018 from 6pm at 28 Bodalla St, Norman Park, Brisbane