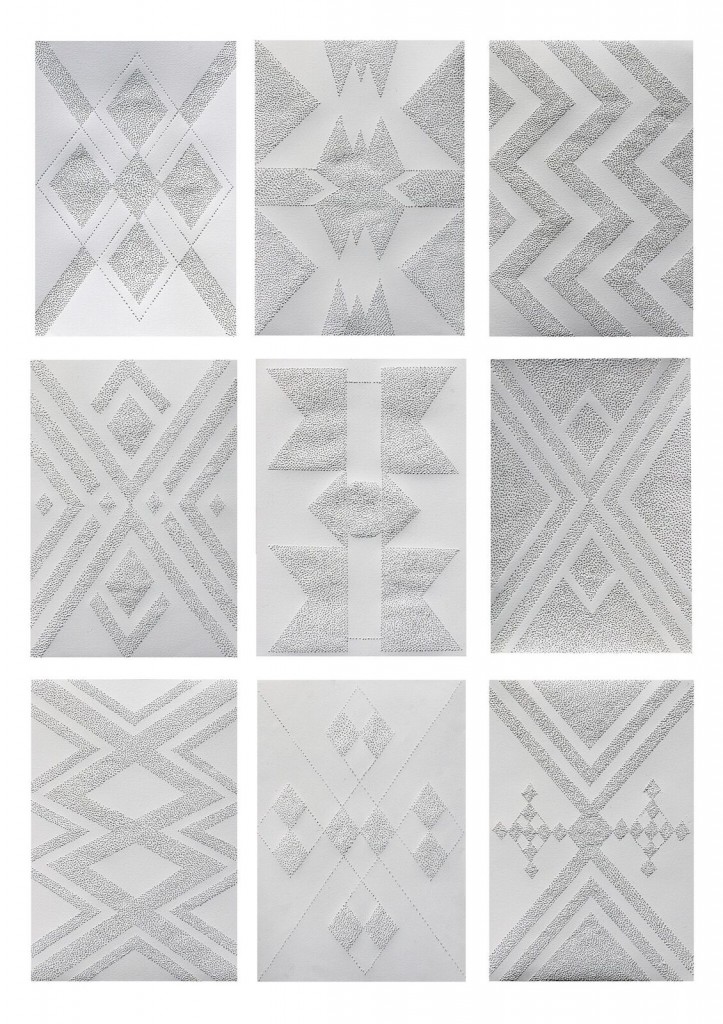 Jennifer Herd has had a long association with FireWorks Gallery largely as a mentor in the art education sector; this will be her first solo exhibition at FireWorks.  Throughout her career, Jennifer has exhibited in numerous group exhibitions both nationally and internationally, more recently at GOMA in ArtQ, 2017 Sunshine Coast Art Prize and the 2017 Telstra National Prize.
whiteNOT comprises ten framed works on paper ranging from A4 to A1 size made through a process of meticulously pin-holing archival rag paper. Without the traces of drawing or paint, the imagery is almost invisible as it arises from its substrate like a wound – or a ghost.
Jennifer comments: "This particular series of works pays tribute to the Bama warriors of the North Queensland rainforests in the Atherton Tableland region. These warriors fought valiantly over many generations to defend their ancestral lands from frontier expansion. These shields were not only objects of defence but also symbols of identity and conveyors of cultural knowledge and place".
Michael Eather, Gallery Director says "There is a calm minimalism in all of these works.  They are precise, neat and clean, but in this stripping back of outward information, they reveal a deeper narrative."