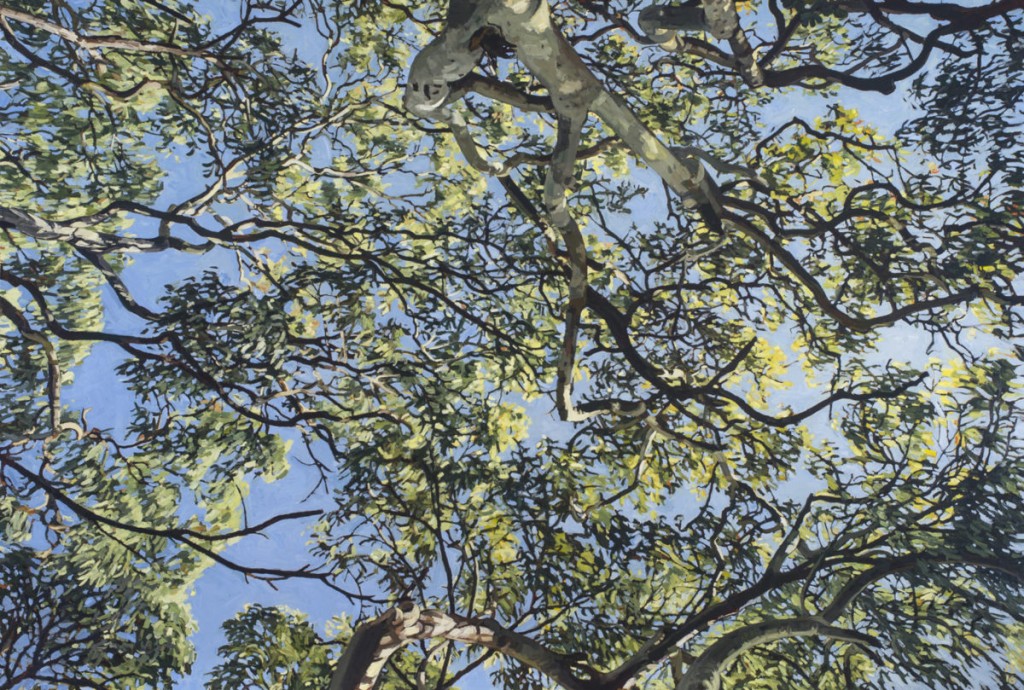 Attunement to light – how it flows over, plays upon and defines structure, shape and colour – is Judith Sinnamon's primary concern. Her carefully crafted studies of Australian native flora capture each plant's singular gesture and presence, compelling the viewer to engage with a unique species as well as to witness the artist's dialogue with paint.
'1770 is located at the base of the Great Barrier Reef. It is where Cook and his crew anchored offshore and botanist Sir Joseph Banks clambered up the hillside collecting exotic botanical specimens. In this new series of paintings I explore the flora of the area, in particular the Moreton Bay Ash (Corymbia Tessellaris) named for its tessellated bark.  This bark sheds from the waist up to reveal luminous flesh-like limbs.'
Judith has a Diploma of Fine Art majoring in Painting from Queensland College of Art, Griffith University. Her work is held by the Mater Private Hospital Brisbane Art Collection, the Kawana Private Hospital Art Collection and numerous private collections.