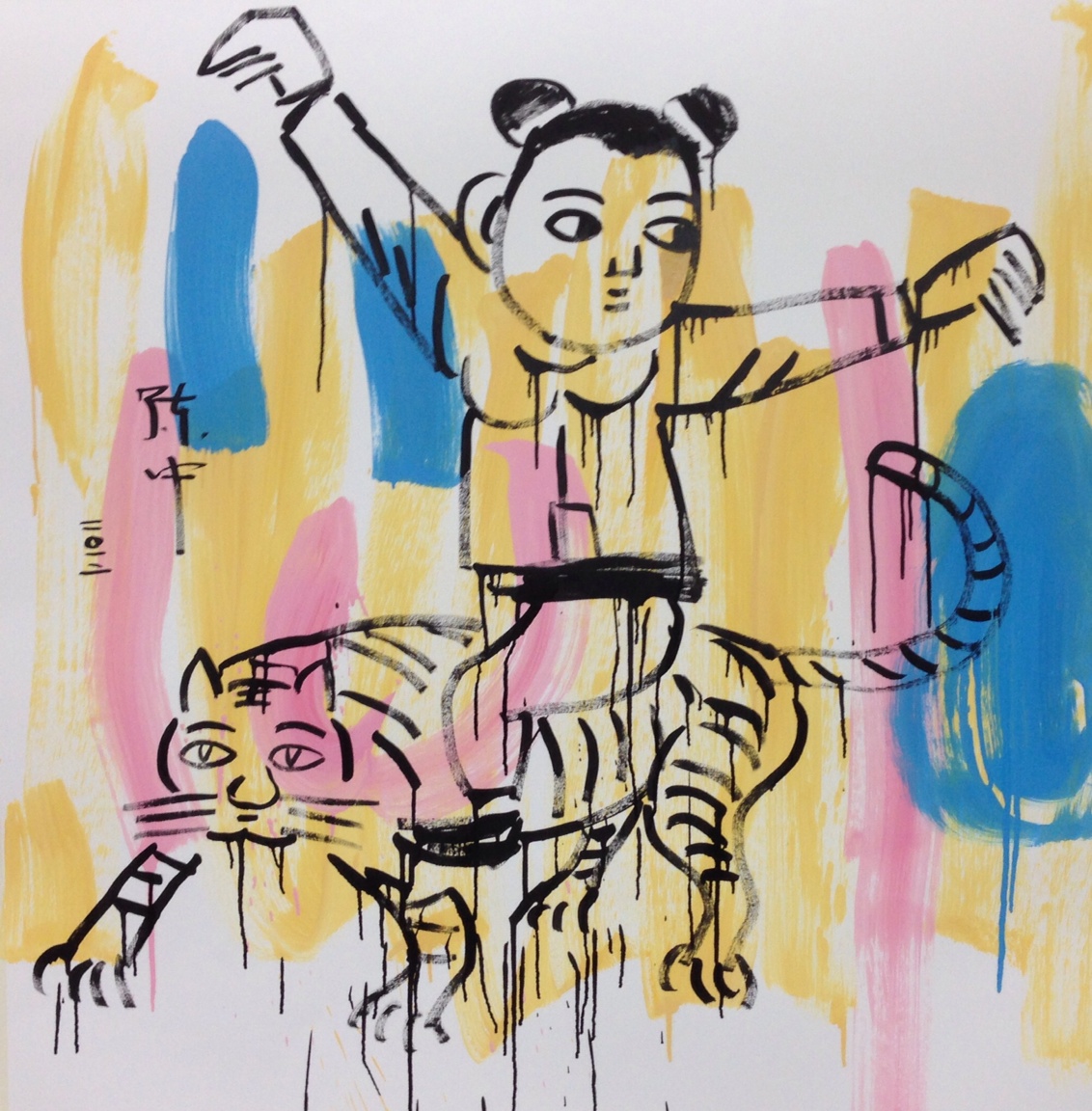 Exhibition featuring Zhong Chen and Bruce Earles.
Zhong Chen was born in Zhongshan, China in 1969. At the age of 19 he moved to  Australia, completing a Bachelor of Visual Arts at the University of South Australia.  Zhong completed his Masters of Fine Art from Chelsea School of Art in London. Zhong has gained acclaim as a three-time finalist in the Archibald Prize as well as  becoming a finalist in the Wynne, the Sulman and The Doug Moran Prize. In 2009 he was  awarded the People's Choice Award for the Salon Des Refuses Prize.
"My paintings reflect my cultural identity as a Chinese-Australian artist. Traditional  Chinese folk art prints, paper cuts, Ming and Qing porcelain and Chinese ink-brush  paintings are all influences on my work. My paintings also reflects my fluid, hybrid  identity through the calligraphic brushstrokes. The peacefulness in the work is about  seeking and enjoying the many elements within one's cultural identity. Pop artist's use of colour and my love of Lichtenstein and Warhol led me to my technique in applying  colour" Zhong Chen
Born in 1953, Bruce Earles heralds from the cosmopolitan metropolis of Melbourne and  his works are characterised by a celebration of life. Painting since the 1980s, Earles  immerses the viewer into toy like worlds painting in a childlike manner.  Bruce established his well-recognised style during his time at Roar Studios from 1983 to  1987. He then decided to pursue formal art training which culminated in becoming a Doctor of Creative Arts, University of Western Sydney 2002.
Earles describes his works as taking an iconic birds-eye view of the nature, human  movement and settlement in urban spaces. He aims to celebrate the idea of urban life,  sweeping his canvas with an infectious enthusiasm for life.  For over 30 years Bruce has exhibited extensively both in Australia and overseas in New  York, Washington, Seattle, Tokyo, Beijing and Shanghai and has many academic  publications. In 2000 Earles was awarded the prestigious New York Pollock Krasner  Foundation Award for Art.
Image:  Zhong Chen, Girl on Tiger, 112cm x 112cm
REDSEA Gallery
27 James Street, Fortitude Valley,Brisbane, QLD 4006
Tel: (07) 3162 2230
Email: lee.steer@redseagallery.com