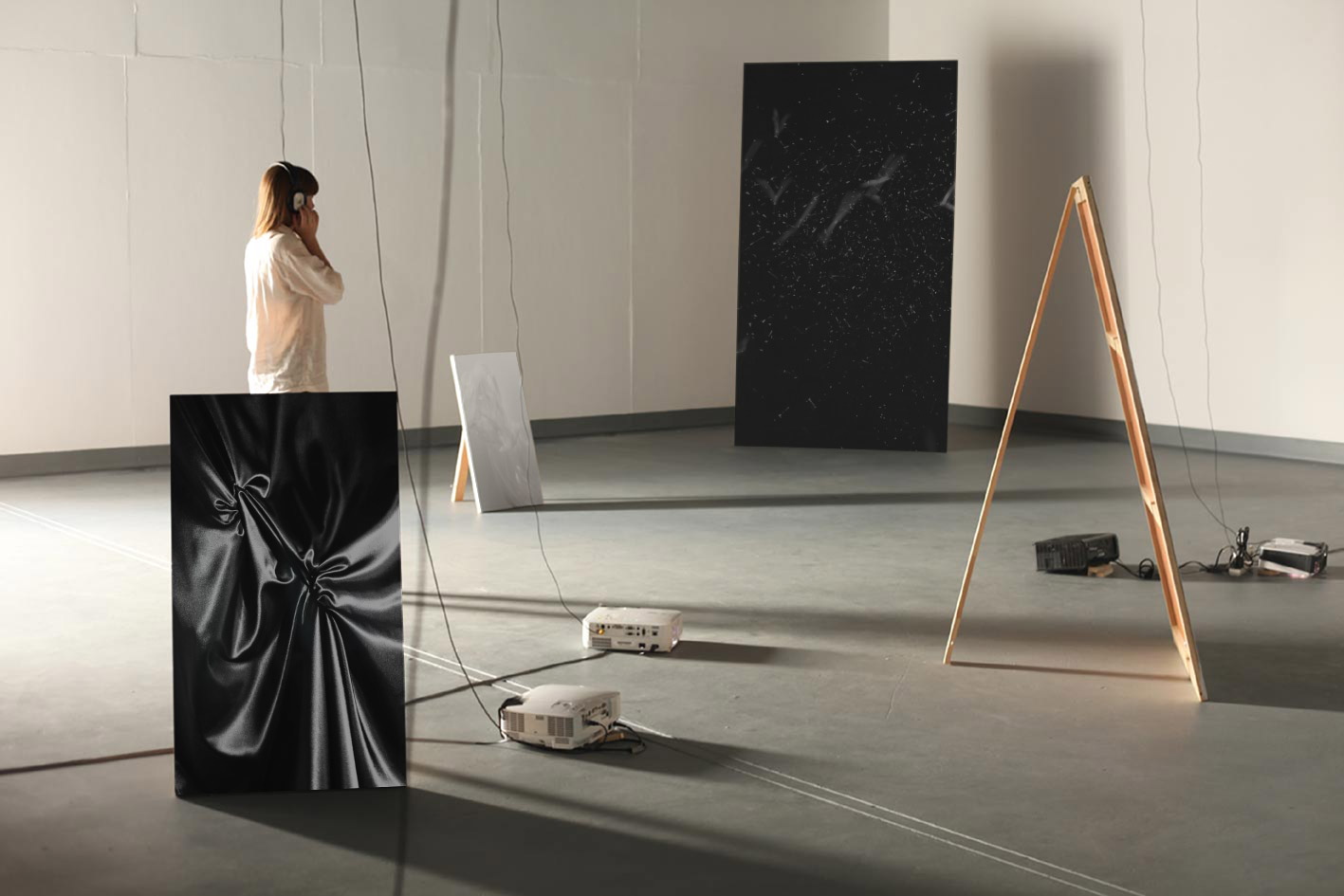 Kylie Spear is an emerging artist, writer and curator based in Brisbane. She graduated from the Queensland College of Art in 2012 with first class honours. In 2013 Spear co-founded The Hold Artspace, a contemporary gallery based in West End. Spear has been exhibiting her work since 2008, including solo exhibitions at Constance ARI in Hobart, and HiRez in Brisbane.
Spear's studio and curatorial practice is concerned primarily with contemporary drawing, the body and intimacy. Her Honours exegesis explored connections between expanded drawing, time-based media and gesture. 
Image: 'The space between thoughts' 2012, video and audio installation.
Artist Website: www.kyliespear.com