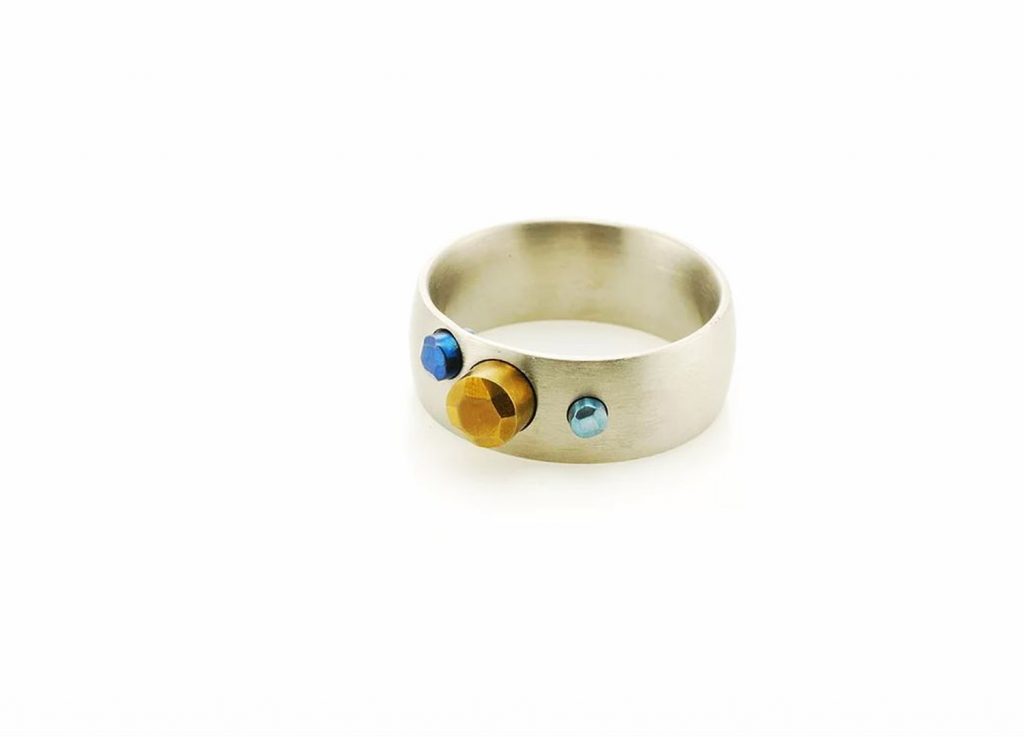 Coinciding with the Shaw & Shaw: RADICAL LOCALISM exhibition, Legacy contains the works of four jewellery artists that have been carefully chosen by Dr Elizabeth Shaw. This exhibition is intended to reveal some of her ongoing legacy through emerging practitioners she has influenced over the past decade. The exhibition will include a selection of her favourite works by past and present students.

Opening: 19 February 2021
Artists: Bianca Mavrick, Melissa Standard, Vanessa Williams, Helen Wyatt
Medium: Jewellery
Image © Vanessa R Williams, Titanium 'Gem Stone' Ring, 2018.