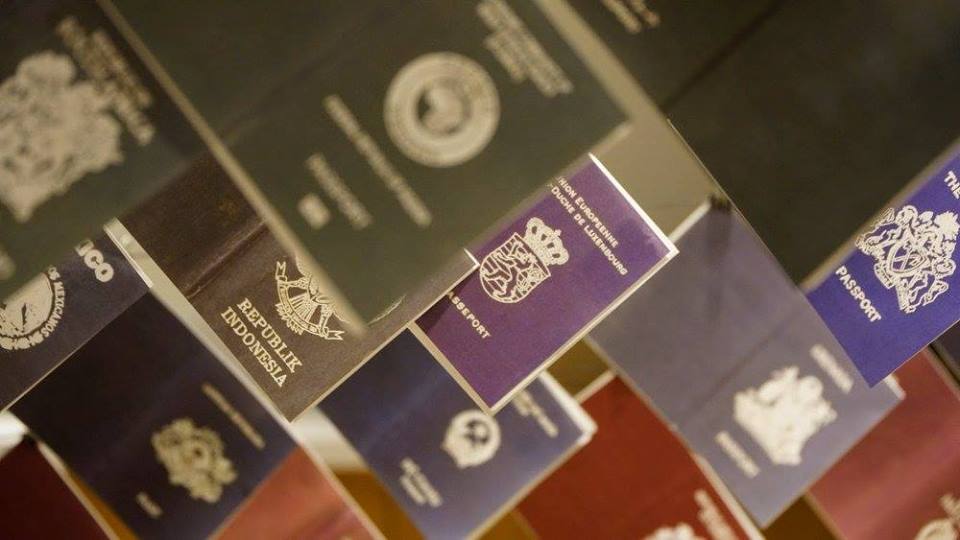 Join the Romero Centre & Refugees Welcome Australia for their next Make Your Own Passport (Tintin Wulia) workshop on Saturday 24th November. During this workshop you will be guided through a process of making a passport whilst having conversations around migration, citizenship, statelessness, borders and refugee issues.
This workshop is free and is open to people of all backgrounds.
More about the project:
Tintin Wulia's Make Your Own Passport (2014) is an installation and workshop-performance held in markets and other public places, in which patrons are invited to make their personal passport while at the same time becoming part of a conversation and a visual spectacle that will attract more participants.
The workshop-performance attracts participants with a colourful installation displaying templates of passports from 144 countries around the world. After a lucky dip that determines the participant's country at random, and once the participant manages to find his/her passport in the installation, the facilitators will then guide participants through a bookbinding process to personalise their passports. When a passport is completed, the participant can take it home.
For more information please visit – The Facebook Event
Image:  Daris Jasper/Culture Saving